Meet our evaluators: Simo Marttinen
February 28, 2019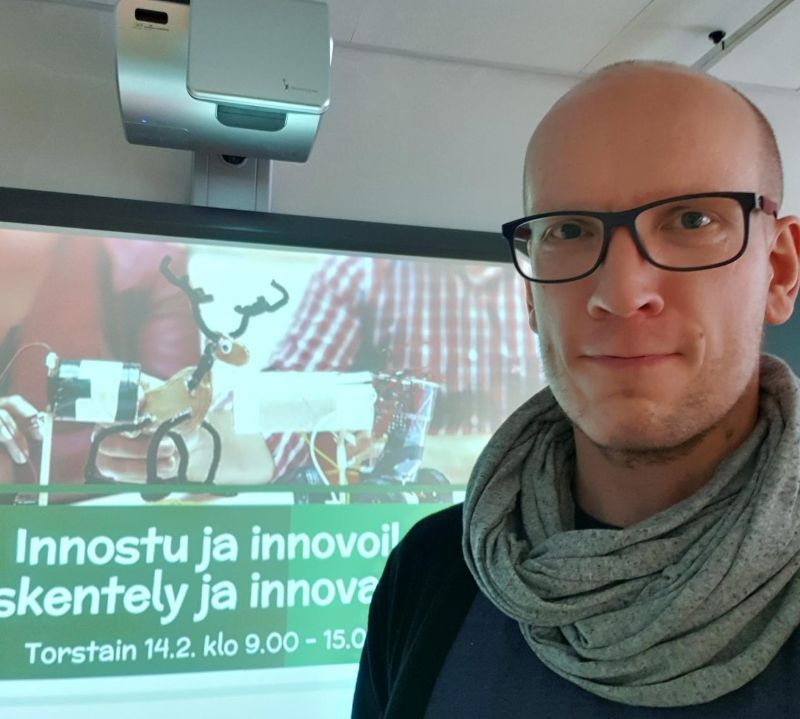 In addition to Kokoa's inhouse experts, we have a pool of teachers – trained to use the Kokoa method – contributing to the evaluation process. Involving teachers also allows us to provide our clients with valuable first-hand user feedback. We're kicking off a series of interviews presenting our teacher-evaluators to celebrate their expertise and important work in education. We decided to start with our most recent recruit, Simo Marttinen, who just reviewed a new Finnish EdTech solution for us.
What is your educational and professional background?
I have Masters degrees in Education and Educational Technology and work as a class teacher at Puuppola Primary School in Jyväskylä in Central Finland. I also train teachers in the use of technology – in the use of the G Suite and O365, for instance – all over the country. Training teachers is something I'm really interested in and seriously want to develop myself as a pedagogue and instructor to pursue a career in training.
Tell us briefly about your experiences in using technology in teaching.
I've used technology in my classes ever since I graduated in 2010. First came iPads and learning to use them in a pedagogically sound way. Soon after this I got interested in the potential of Chromebooks for teaching. My best experiences have been the moments when I've seen how pupils and colleagues have been inspired to learn new things via technology.
In regard to the present use of technology in schools, what is working and what not? What could be improved, to your mind?
The basic technological competencies of teachers have improved in the last few years, as has the infrastructure in schools and municipalities. On average, networks work better and schools are equipped with more devices. However, there's been quite a lot of resistance among teachers for schools investing in technology.  What is lacking is that bringing technology into the classroom should be better justified with pedagogical premises and by demonstrating how technology can help teachers in their work.
What kind of observations have you made as a teacher on the quality of digital learning materials?
The quality of digital learning solutions varies enormously, much more so than among more traditional learning materials. Unfortunately you still often encounter the notion that the use of technology as such is enough to replace the use of more motivating, pedagogically sound materials.
The EdTech sector is experiencing a massive growth. Where would you like to see the development of digital learning materials going?
I see huge potential in learning materials utilizing AI to better support students with varying skill levels.  AI can also facilitate teachers' work by yielding more accurate data for student assessment and for detecting learning difficulties.
You're the latest recruit to Kokoa's teacher-evaluator pool. What was it like to evaluate a product using our evaluation method?
Evaluating the solution with the Kokoa criteria was very rewarding in a professional sense. During the process you need to assess the pedagogical relevance of the product from so many different viewpoints that you learn in the process yourself too. It's also a great chance to get acquainted with new EdTech solutions and tools.
Did the evaluation give you any new perspectives on the use of technology?
Definitely.  In the product I reviewed themes around gamification were very much in the fore, so reviewing the product made me reflect my own teaching with regard to these themes.