List of Quality Standards & Certifications for Education Products
September 4, 2020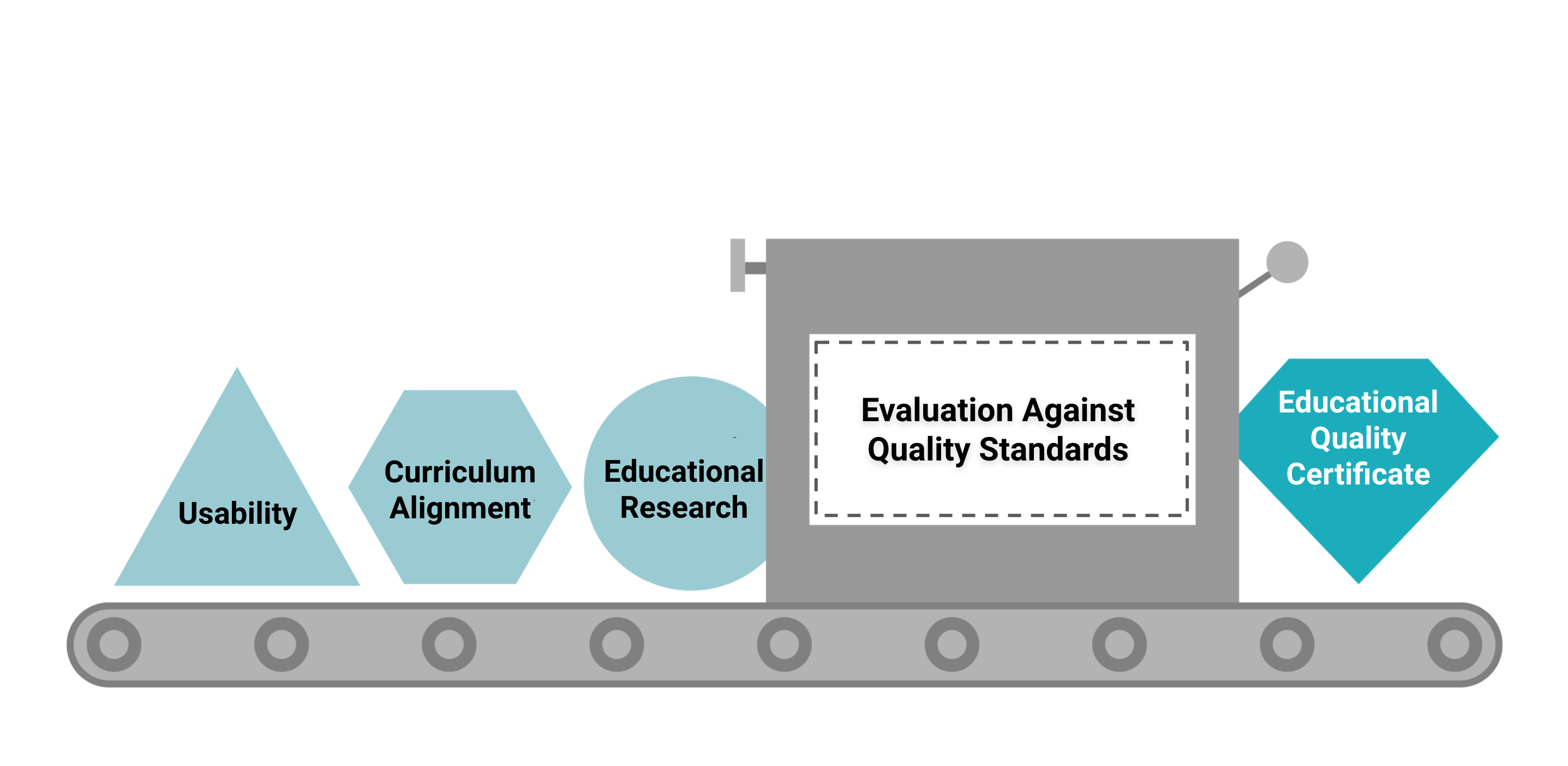 Trust is one of the main reasons why people choose to buy a certain product. Product testing and piloting are crucial when school district decision-makers evaluate differences between solutions. Moreover, reliable industry quality standards are helpful in recognizing trustworthy solutions. These quality standards are normally scientifically-backed, based on professional product audits which are done by trained evaluation experts.
The Covid-19 forced schools to be shut and students to start learning at home using digital platforms globally. Since the change into e-learning happened suddenly, schools were forced to start adopting new technologies swiftly. In the middle of this rapid change into wider use of learning technologies, schools need to maintain systematic and reliable procurement processes for EdTech and learning solutions.
Especially EdTech companies are using quality marks as an asset to demonstrate their product's educational value. However, for the buyer, it can be hard to understand what kind of product evaluation these quality marks are based on. In order to help people to find more information about them, we wanted to form a list of standards and certifications available.
List of Quality Standards & Certifications for Education Products:
- Pedagogical Quality Certification by Education Alliance Finland
- Research-based Design Certification by Digital Promise
- Seal of Alignment by ISTE
- Teachers' Choice Award by EdTech Impact
- App Certification by Educational AppStore
- ISO 9001 Quality Management System Certification by ISO
- iKeepSafe ATLIS Certification by ATLIS
- ISO/IEC 27001 INFORMATION SECURITY MANAGEMENT by ISO
Overview of the differences between the quality marks
The main differences between the listed quality certifications are in the process of how the product evaluation is done and what are the focus areas of the evaluation. From the EdTech company's viewpoint, there are also differences between how widely recognized and respected the different certifications are.
EdTech Impact offers a certification-scheme which is based on independent, verified user reviews by educators. Built-in partnership with University College London, reviewers are asked to score how effective a product has been at improving outcomes for students, teachers, and administrators in their school, with recent reviews receiving more weighting towards the overall score. All reviews and certifications can be seen on the EdTech Impact platform or on vendor websites.
ISTE Seal of Alignment on behalf is based on their own product review panel, which focuses on evaluating the learning product's alignment to the ISTE Standards.
We at Education Alliance Finland have a group of 100+ teachers who have been trained to evaluate the pedagogy, usability, and curriculum alignment of learning solutions. They conduct evaluations using for-the-purpose built evaluation software. The evaluation methodology and process has been designed by Finnish educational psychologists from the University of Helsinki, Finland. EAF has evaluated hundreds of products globally. 
Digital Promise has launched its certification program for EdTech companies in 2019. The idea of Digital Promise Certification is to establish a minimum standard of research use in edtech product development.
Educational AppStore's product review process is based on using 25 metrics designed by Professor of Educational Technology, Mike Sharples.
ISO 9001 is not so commonly used by EdTech companies, but there are some companies that have applied for the Quality Management System certification (9001) by ISO. One example of these ISO Certified EdTech companies is the LearnLight language training provider. Another ISO certification on the list, 27001 Certificate, enables education technology companies to manage the security of assets such as student details or information entrusted by third parties. 
Out of all listed standards and certification providers, ATLIS is the only one who focuses solely on the privacy aspects of the learning products. Their certification assesses for the data privacy compliance standards that the ATLIS organization and its member schools require.
All these certification agencies and quality standards providers have a cost included in their product evaluation service. The costs are normally dependable on the type of the product and the workload of the review process. You can find out more about the pricing of Education Alliance Finland's certification by contacting us via email or contact form.