List of EdTech Awards for 2021
December 15, 2020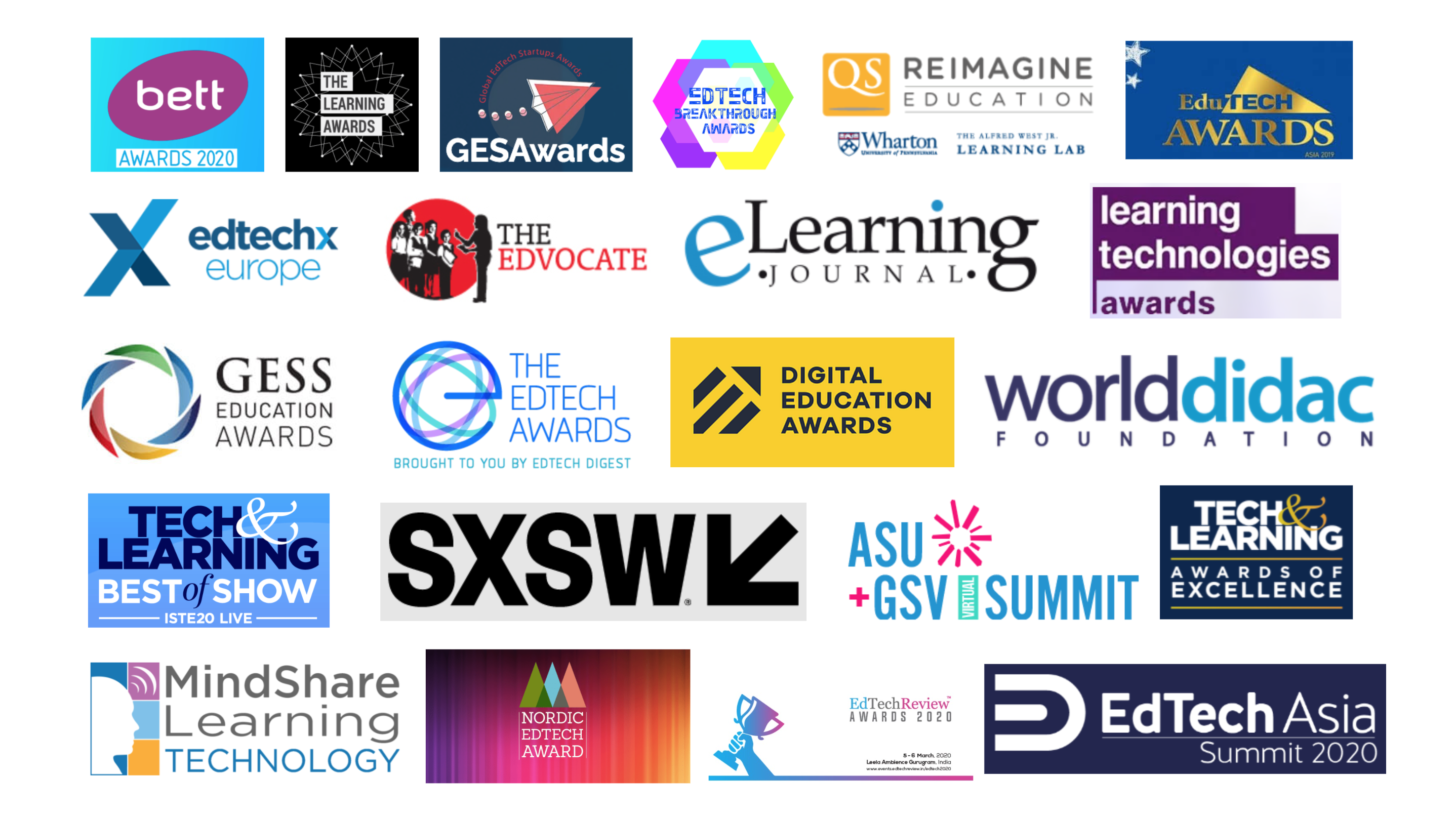 Why to Participate in EdTech Awards?
Before submitting your awards application it's good to consider what are the benefits of winning an EdTech award. Succeeding in EdTech product competitions can be a good way to gain recognition and enhance people's trust in your learning solution. In general, trustworthy external validation is a way to communicate that others like this product. And that's one of the best ways to give confidence to potential buyers. In the best case, you can also gain valid feedback about your product to support your product development. Consequently, it has become more common to see EdTech companies participating in contests and placing "award winner" badges on a website and marketing materials. So, for sure that works at least to some degree! 
There are a plethora of awards that an EdTech company can participate in (list below). Naturally, it takes time to submit the application and sometimes there's a cost involved, but the effort can be well worth it if you succeed.
EdTech Pitch Contest vs. EdTech Product Contest
Despite the usefulness of EdTech Awards, it's important to make an effort to not mislead people with flashy award badges. In some contests the winner is not chosen based on their actual product and its impact on learning, but rather the concept idea and its business potential. This is the case in early-stage EdTech startup pitching contests in particular. There's nothing wrong in that, but as it's possible to charm the jury with bells and whistles, it's good to keep in mind the difference between pitching contests and actual EdTech product awards.
How to Recognize the Best EdTech Awards?
From the buyers point of view, the most trustworthy awards are the ones where the jury tests the actual solutions, selects the winner based on robust and transparent criteria and gives feedback to all companies explaining also why you didn't win. If there's a participation cost involved, we'd see that this would be the minimum amount of work that the organizers should do.
The best awards organizations have gained good recognition for their award, and have clear criteria for the winner selection. As we are more familiar with only a few of the listed awards, we're not judging which of these are the best ones or which one are the most recognized awards. 
To make it easy for you to find out more about the award and how to participate we've added a direct link to each award's homepage. 
List of EdTech Awards
Besides these there are country specific awards, product category specific awards and those that have been done once, but it's not clear if the contest will continue in the coming years. If you think this list is missing any important EdTech Awards, please let us know and we will add new ones in the list.