ISTE2018 – A Finnish Pedagogist in the American Wonderland
July 6, 2018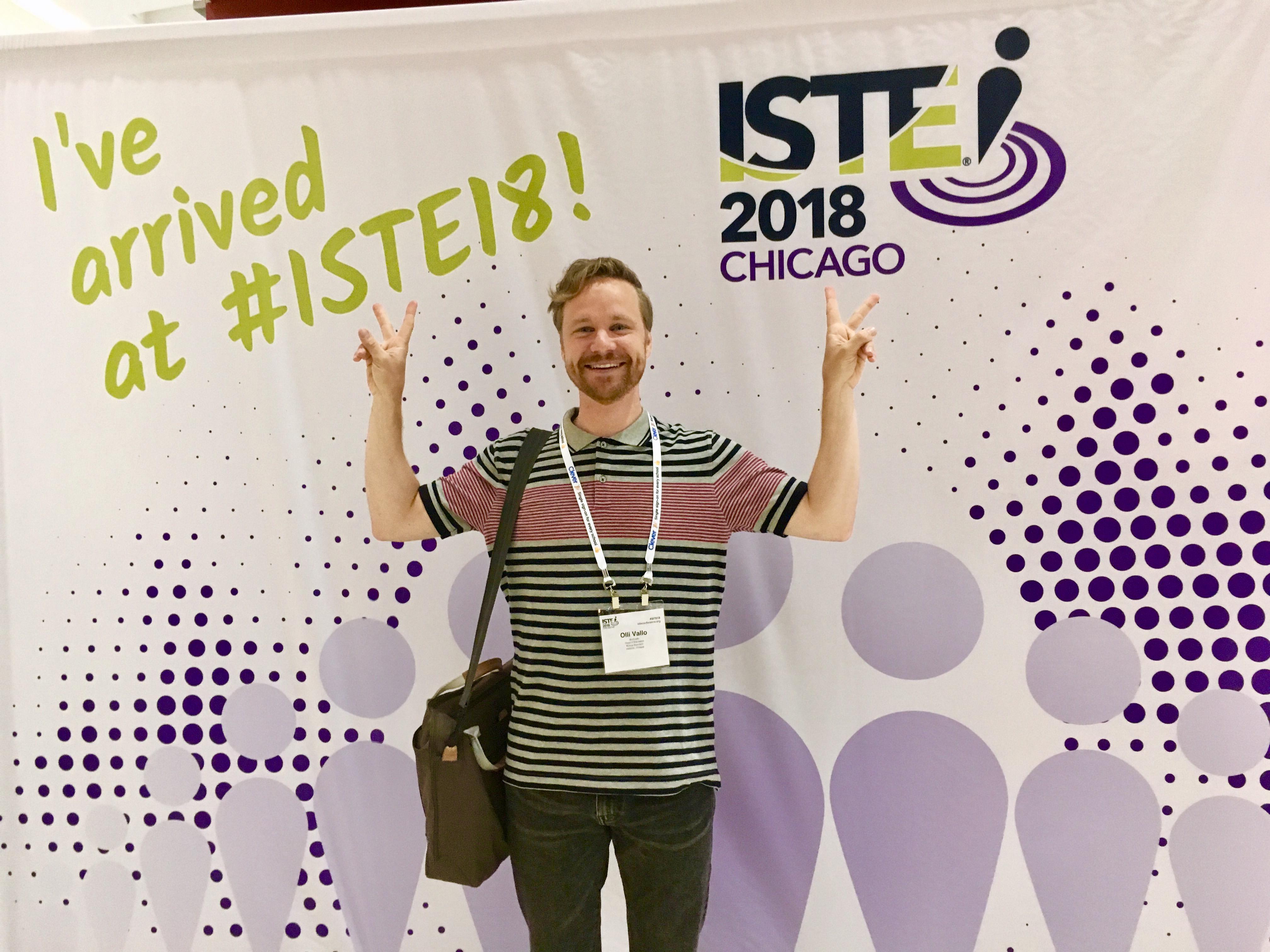 Deep dive into the U.S. EdTech market
My main goal for the ISTE trip was to familiarize with the U.S. Edtech market and to find a few potential partners that we could work with when EAF EdTech Certification Service is making its way to the U.S. market.
ISTE was definitely the right place to go to when you want to meet with the U.S. Edtech sector's key people and organizations. I got loads of inspirational meetings, had very interesting discussions and came back with lots of new ideas, knowledge, and inspiration.
I've been to several big education fairs and EdTech events all around the world, such as BETT, GESS Dubai, L&T in Hong Kong, SXSWedu and others. Every event is different and here are a few things that surprised and amazed me at ISTE2018.
Innovative on-stand activities by EdTech companies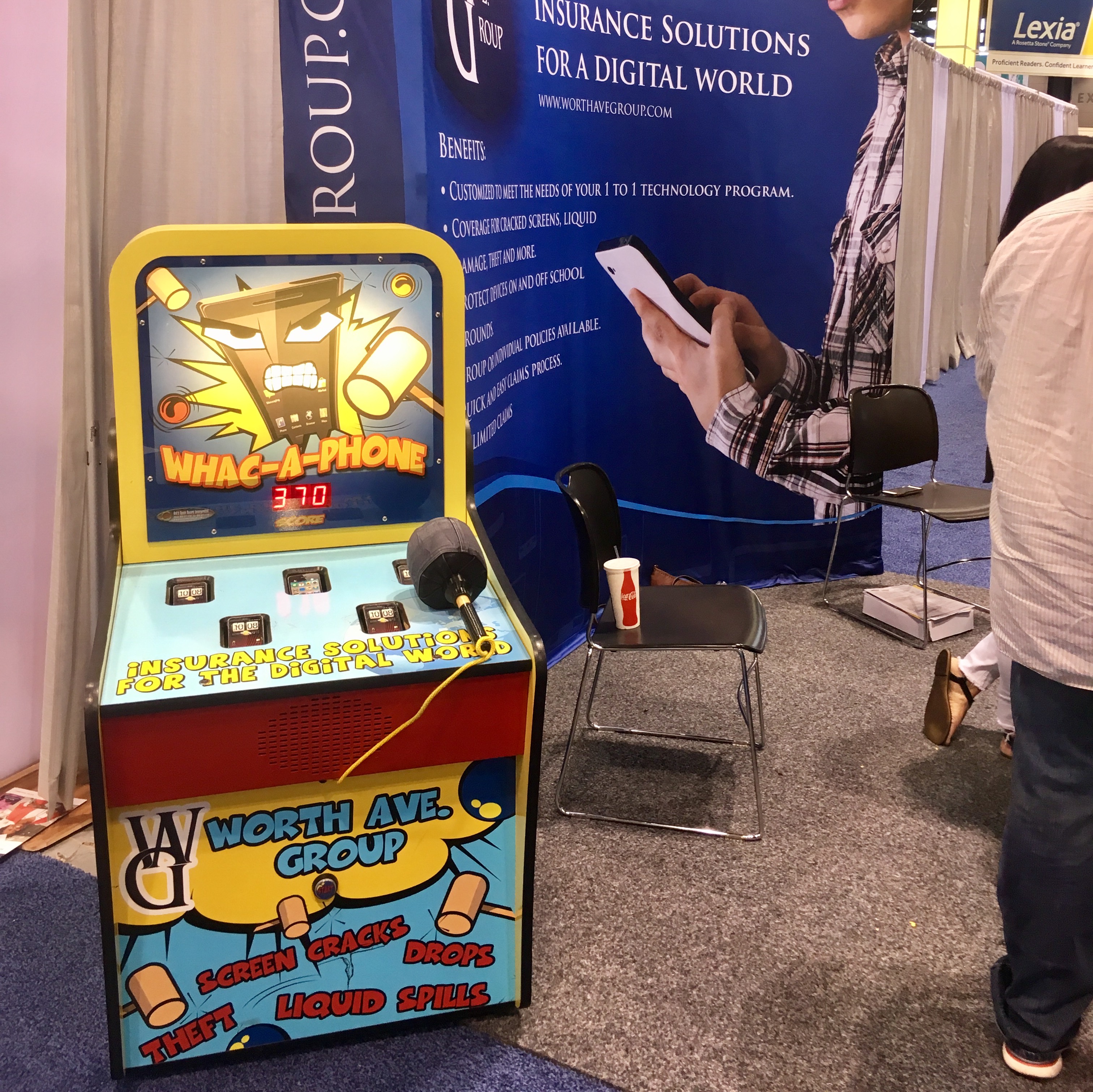 Visiting different stands was very entertaining! Wheel of fortunes, basketball contests, arcade games, quizzes, lectures, workshops, raffles, selfie-booths, you name it. You could visit the expo and have a fun day even if you wouldn't care about EdTech at all. To me, this shows that the exhibitors are good educators and pedagogists. It doesn't matter how valid information you have to provide if you don't manage to grab the attention of your audience.
If you want to talk serious EdTech business, ISTE is good for that as well. Most of the companies seemed to have content specialists, EdTech efficacy researchers and business executives working at the stands, whereas in European events you mainly meet sales representatives.
Connect with EdTech influencers
Different education events are normally good places to connect with EdTech influencers and ICT advocates. ISTE is the top-of-the-class event for this purpose as it gathers the best teachers and education specialists in the field. These pedagogists host workshops, presentation, and keynotes, sharing best practices and knowledge. Their approach seemed to be very pragmatic. Inspirational speeches were left mainly for the keynote speakers as in other sessions you'd get a lot of straightforward instructions on how to use a specific tool in a classroom to improve your students learning.
For me, it was intriguing to see how these lecturing teachers were building their personal brands as EdTech influencers. When I participated in a lecture I first found a promotional sticker from my chair and at the end, I got a leaflet and a promotional lollipop. This could have felt a bit salesy, but somehow all of this was done in a very down-to-earth way. Most importantly the quality of the sessions was amazing!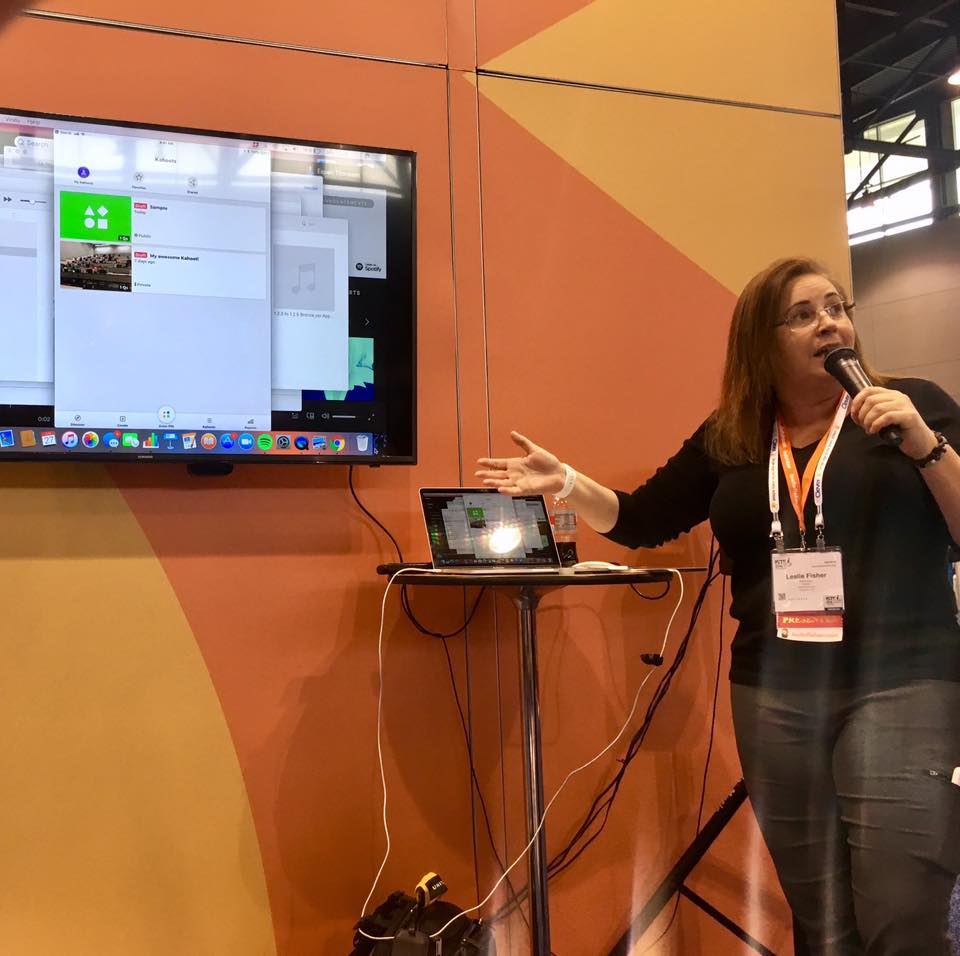 Leslie Fisher hosted a great Kahoot! workshop at the company's stand (no lollipop giveaways though). With Leslie's tips, you can be a magnificent pedagogist and keep your students active! One thing that Leslie underlined was that teachers' should not only do testing and assessment with Kahoot!, but also have the students creating quizzes by themselves. Creating a quiz requires a deep understanding of the topic. It also promotes creative thinking and is very rewarding and motivational for students. I've been using Kahoot! for years, first in the classroom and then in social events and work presentations. Now I'm feeling even more inspired.
The downside of the popularity of the sessions was that you had to arrive at least 30 minutes before the lecture begins, just to fit in the room. This lead to a relatively long lines and people sitting on the floors while waiting to get in.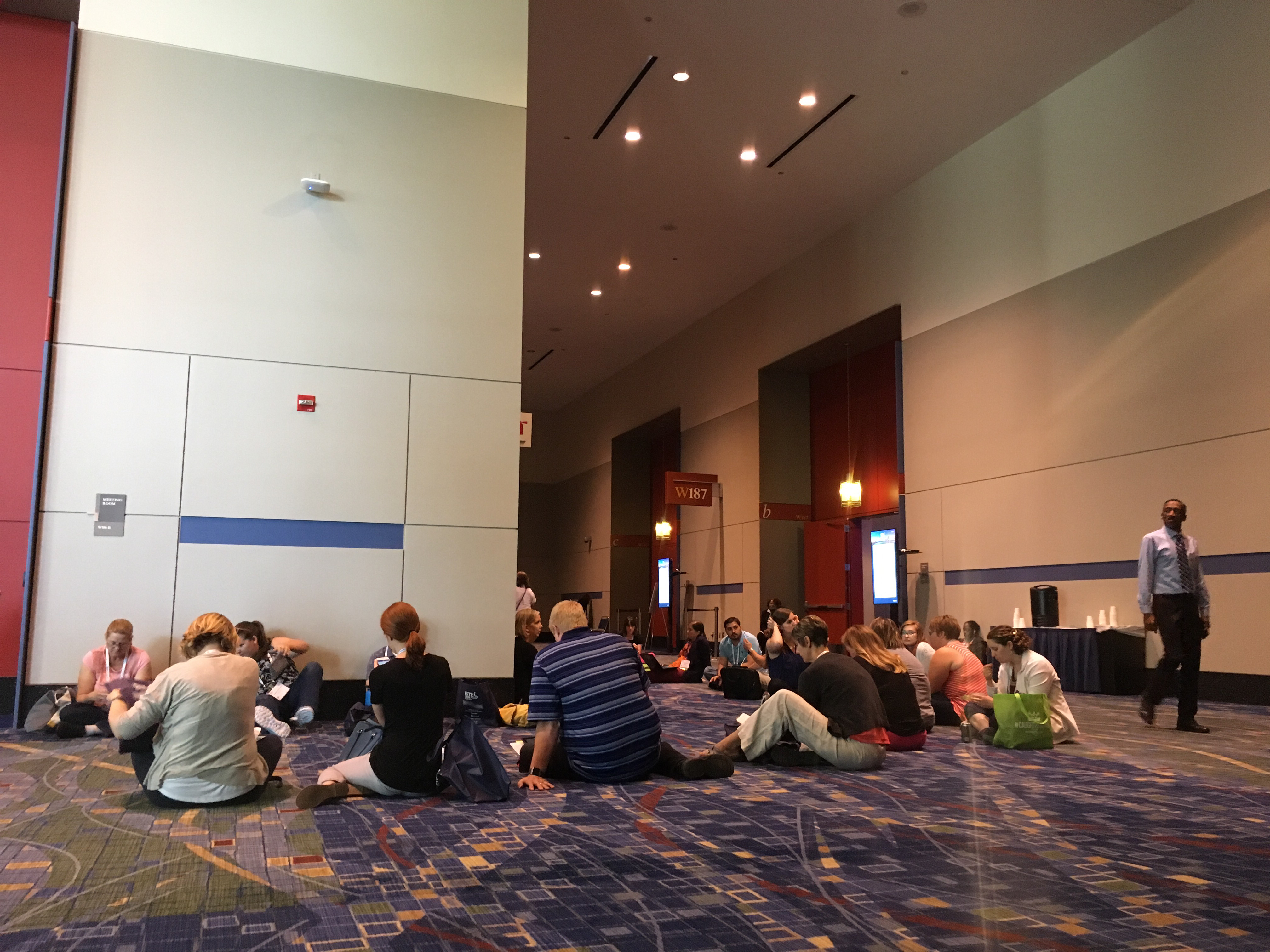 Poster sessions & playground: a crash course into the EdTech efficacy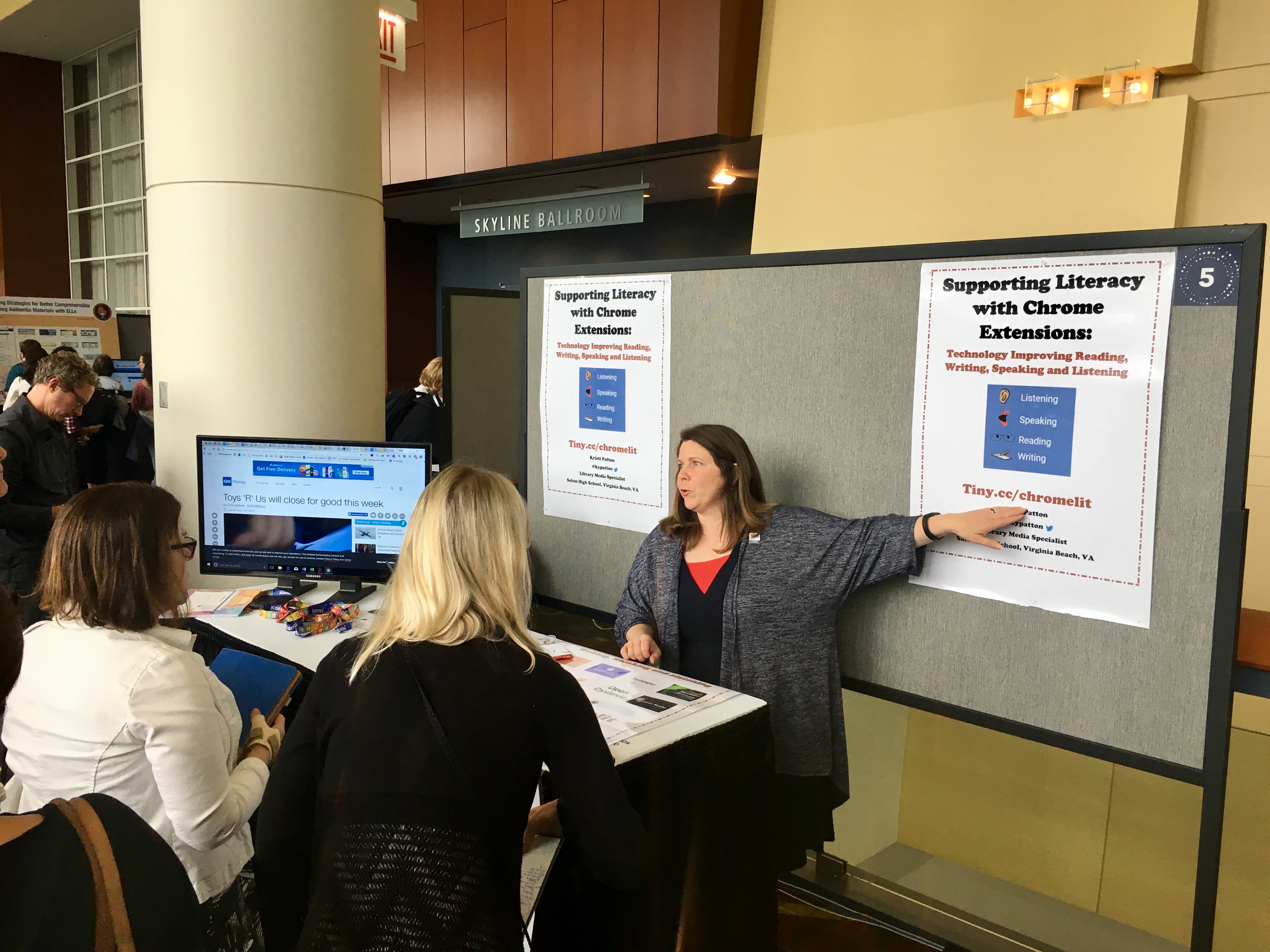 I participated in an organized tour around the venue on the first day and it was definitely worthwhile. There's so much to see at ISTE that you easily end up staying in the main areas, if you don't know the whole selection properly. Thanks to the tour I found my way to poster sessions and to the Playground. The idea of these areas is that you'll have companies, researchers, schools and organisations presenting different kinds of projects and you can have a chat with them. The areas' program changes once or twice per day, so there's a lot of variety and they're themed in a way that it's easy to find the stuff that really interests you the most. I talked with a Canadian teacher who said that, "In 5-10 minutes you'll learn as much as you would in a one hour lecture", which described well what my experience was too – not to say that the lectures were not top-notch.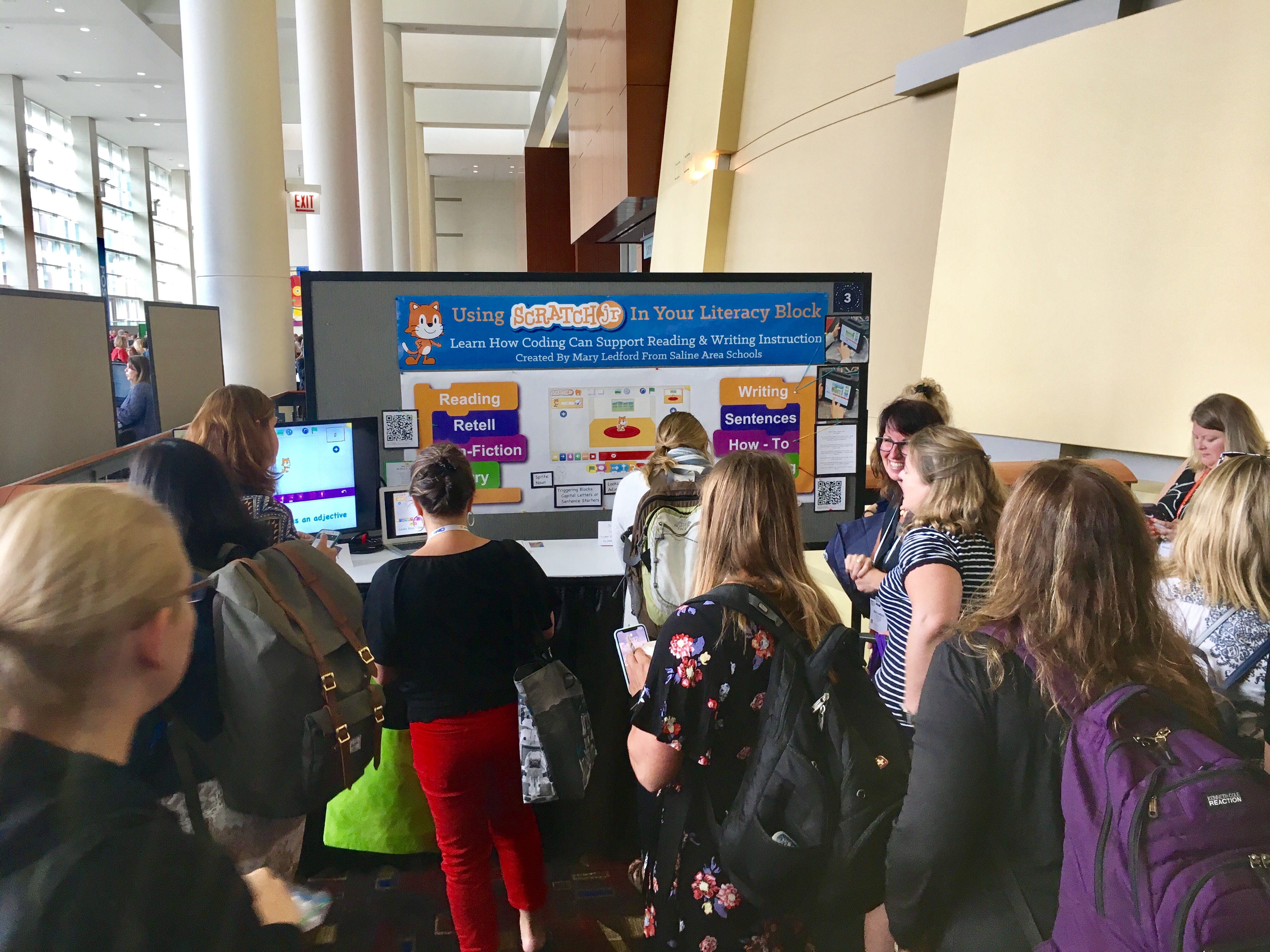 ISTE is organised every year in a different city. That's a great way to ensure always a bit different kind of experience for the visitors who come year after year. I'm already looking forward to going to ISTE2019 in Philadelphia.
Written by Olli Vallo,  Co-Founder & Head of Education of Education Alliance Finland (formerly known as Kokoa Standard)
About Education Alliance Finland (EAF)
EdTech Certification is a service offered by Education Alliance Finland, a private organization specializing in quality evaluations of learning solutions. The evaluation process is based on global quality standard for learning solutions, developed by Finnish university researchers. Edtech industry stakeholders around the world trust Education Alliance Finland to ensure solutions are independently certified to a high-level quality standards.