Education Alliance Finland's Workshop for Clients & Partners
October 18, 2021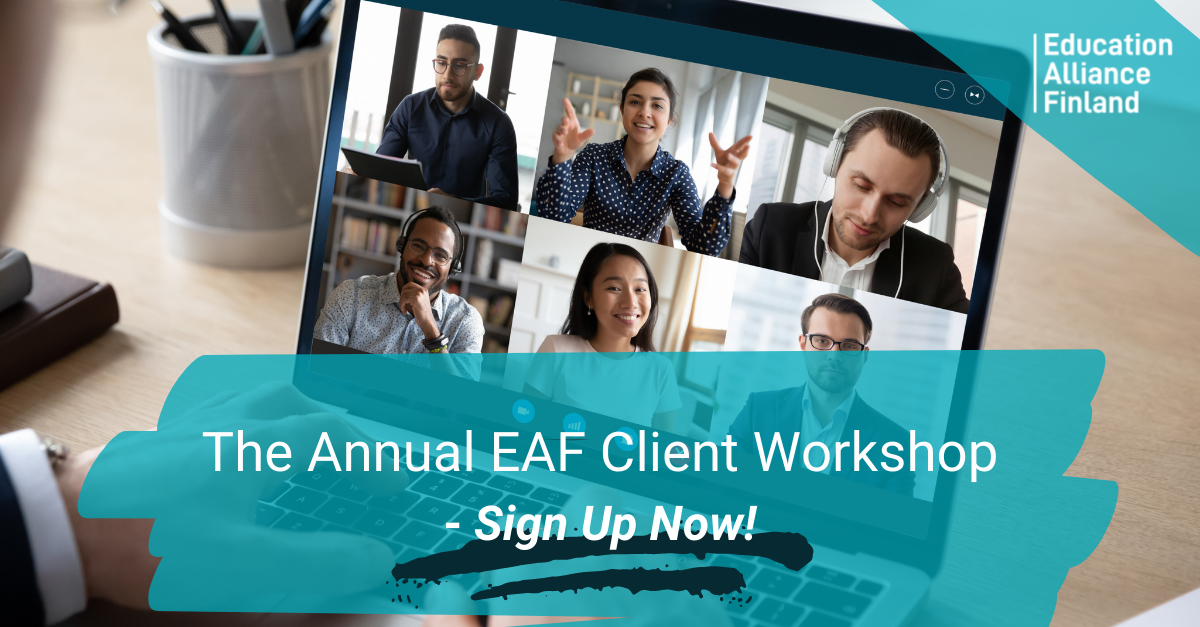 Collaboration is the key to success in the EdTech industry.
Best practices are discovered and new innovations are made through knowledge exchange.  Over the years we've seen many EAF-evaluated EdTech companies spontaneously collaborating with each other. And in many cases one plus one has equaled three or more. 
To spark even more collaboration between people in our network, we're organizing yet again our annual Client & Partner Workshop! Last year's workshop focused heavily on supporting each other in the middle of the COVID pandemic. This time the main themes are EdTech sales & marketing strategies, the role of impact studies in finding leads, closing deals, and raising funds. We also have two very special guest, Seppo.io and Pandai, who have amazing stories and advice to share!
Workshop Agenda
- EdTech Discussion 1: Pandai.org  - How We Got Accepted to Y-Combinator and What Were the Benefits of the Program.
- EdTech Discussion 2: Seppo.io - Our Startup's Journey to Break-even in Nine Years.
- How to Convince Buyers and Investors with Impact Research?
- How to Evaluate Your GDPR Alignment?
- Group Work: Sales & Marketing in Post-Covid Schools Market.
The workshop will be divided into two separate sessions - which consist of the same program (only guest speakers are different):
1) Tuesday, 30th of November - 10 to 12 o'clock (Finland time)
2) Friday, 3rd of December - 10 to 12 o'clock (Finland time)
In order to keep the workshop collaborative, we host two sessions with a maximum of 15 participants per group. Sign-up ends on October 29th, or when all spots are taken.
Sign up here: https://forms.gle/kGK8uDnAKA4aSg2H7
We hope that a good mix of education companies, buyers, influencers and investors are able to join our workshop this year as well. Looking forward to seeing you there!