Education Alliance Finland & EdTech Impact Partnership
December 17, 2020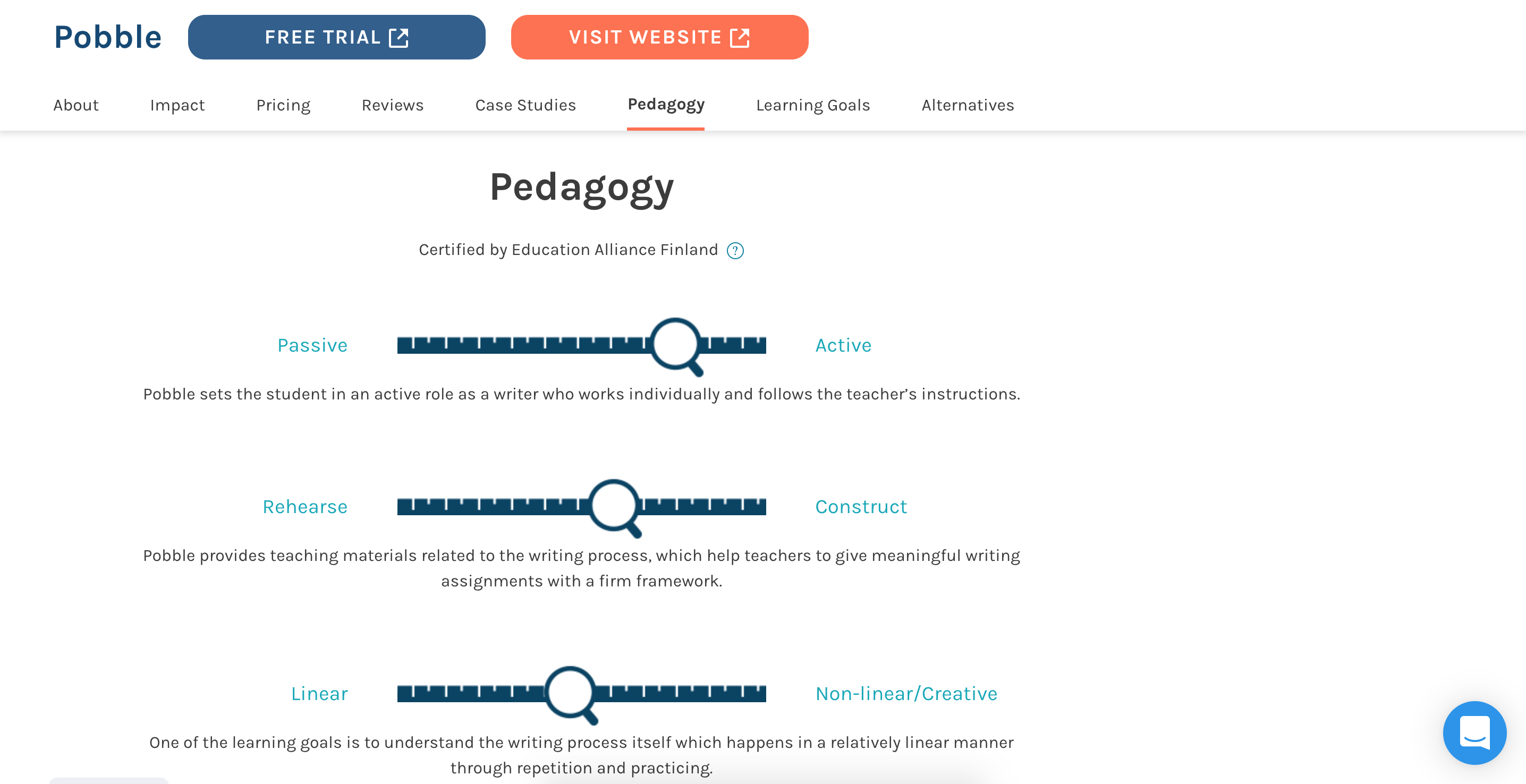 EAF pedagogical evaluation data is now visible on EdTech Impact platform.
We're thrilled to announce that EAF Evaluation results are now integrated into EdTech Impact's platform. The products on EdTech Impact that are certified by EAF now have their pedagogical assessment findings visible on their product's profile page. See an example.
This is a crucial step to give schools even more rigorous information about the product's educational impact to help to find tools that meet their needs. Sharing impact assessment data across platforms is a concrete example of how we think information and knowledge sharing should work in the education sector. The more cumulative impact data that's available to help schools with their procurement process, the more we're able to promote the educational quality in the use of EdTech.
"The evaluation data produced by Education Alliance Finland is invaluable to the school procurement process. We're delighted to be combining datasets at an important time, enabling schools worldwide to make even more informed decisions about which solutions are right for them", said Michael Forshaw, CEO of EdTech Impact.
If you are an EAF client, you can create a free EdTech Impact profile here: https://edtechimpact.com/how-it-works. Please notify us about your ETI profile, and we will make sure your pedagogy assessment is integrated!