Education Alliance Finland Collaborating in Erasmus+ Project
September 21, 2021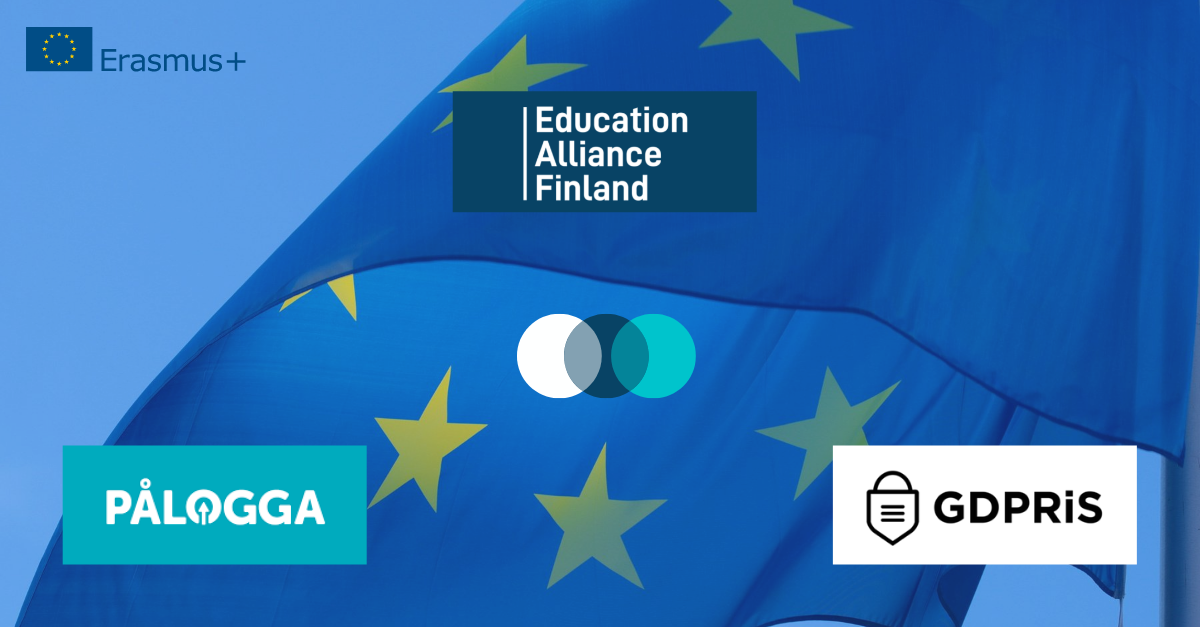 EAF is taking part in a joint project with Pålogga from Norway and GDPRiS in UK. The project is funded by the Erasmus+ Programme.
GDPR Has Set New Criterias for EdTech Designers and Education Providers
Ever since its issuance in 2016, EU's General Data Protection Regulation has forced schools to review all of their ICT practices through a rigorous security lense. Each educational institution needs to have a set of privacy-related guidelines that fit their unique situation and learning ecosystem. This also means that the interpretation of what can be considered GDPR compliant varies case by case. 
When it comes to learning solution developers, the key method for convincing the schools of the EdTech product's GDPR compliance is transparency. When they're open and clear about their data processing and security, the teachers and schools are better able to judge whether the solution fits their ecosystem.
International Collaboration for Quality EdTech & Data Privacy
To help this process, partners from three countries, Pålogga (Norway), GDPR in Schools (UK) and Education Alliance Finland, have applied for and received project funding through the Erasmus + programme.
The main goal of the Project TEACHING TOOLS is to create the first catalog that showcases the key pedagogical and legal assessments which matter most in the choice of digital teaching tools.
The catalog will contain and highlight tools that are of good pedagogical quality and, at the same time, are in accordance with the GDPR. By using the catalog as a reference in their EdTech procurement process, schools and educators can be sure that they select tools that provide both pedagogical value and safeguard the teachers' and students' privacy.
If you wish to get more details about the project, please contact Saila Juuti from EAF directly.
More about Pålogga: https://palogga.no/
GDPR in Schools: https://www.gdpris.co.uk/
Erasmus+ Programme: https://ec.europa.eu/programmes/erasmus-plus/node_en