EAF Starts Using Blockchain Verification for Certificates
August 6, 2021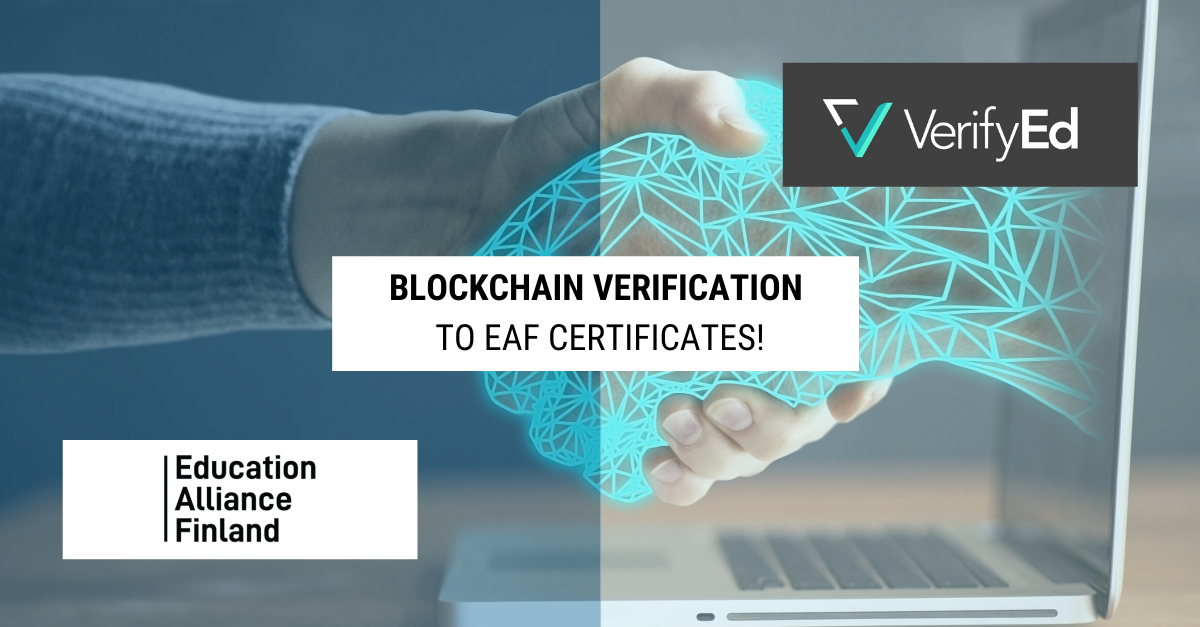 As the number of EAF certified companies is continuously growing it has become increasingly important to ensure the validity of each EAF certificate.
Beginning from August 15th we are taking action to prevent false certification use by using blockchain verification to Education Alliance Finland certificates. The verification is done using VerifyED's technology to ensure certifications are protected and instantly verified.
In practice this means that all EAF Certified companies will receive a unique weblink where their blockchain verified certificate diploma is available. Organizations can then share the link and access it through QR-code as well. We encourage certified companies to add the web link or QR-code in marketing materials to increase credibility and ensure the audience that your Pedagogical Quality Certificate is valid.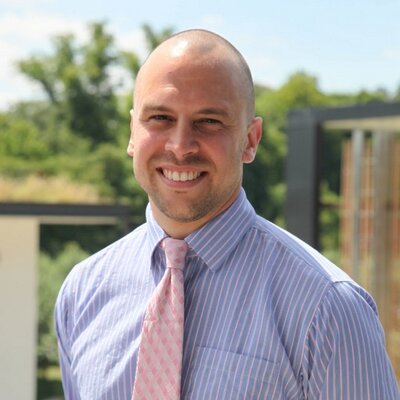 "We are so excited and proud to be a partner of Education Alliance Finland, the very first partner of VerifyEd that is issuing blockchain-backed 'product certificates' for any educational product/platform that meets their high standards."
- Yaz El Hakim, CEO, VerifyED
About VerifyED 
Blockchain is a data-protection technology that has been used for years by educational institutions to protect and verify student credentials. VerifyED is a UK-based company that works with the World Bank and many other global organizations offering their innovative platform for digital credentialing of students.
VerifyEd has been issuing Blockchain Credentials and Certificates for education providers since 2019 in order to remove fraud, save money and to better surface and share verified skills and competencies that are within learning experiences.
VerifyEd currently has some amazing partnerships with educational organisations, most recently with Middlesex University in the UK, and Professional Bodies in Europe/UK including the Law Society of Ireland. Many institutions are drawn to VerifyED platform due to the low costs and time saved from digital issuance. However other benefits often become more important, like:
- the increased online sharing of achievements within networks,
- the reduced reputational risk from fraud,
- enriched granular data behind the credentials that is stackable,
- as well as the certificates being proven by the most sustainable and energy-efficient blockchain, globally.
If you have any questions related to the blockchain verification, feel free to reach out to us via chat or email at info@educationalliancefinland.com. 
More information about VerifyED at https://verifyed.io.