EAF EdTech Certification service expands to Switzerland
October 4, 2019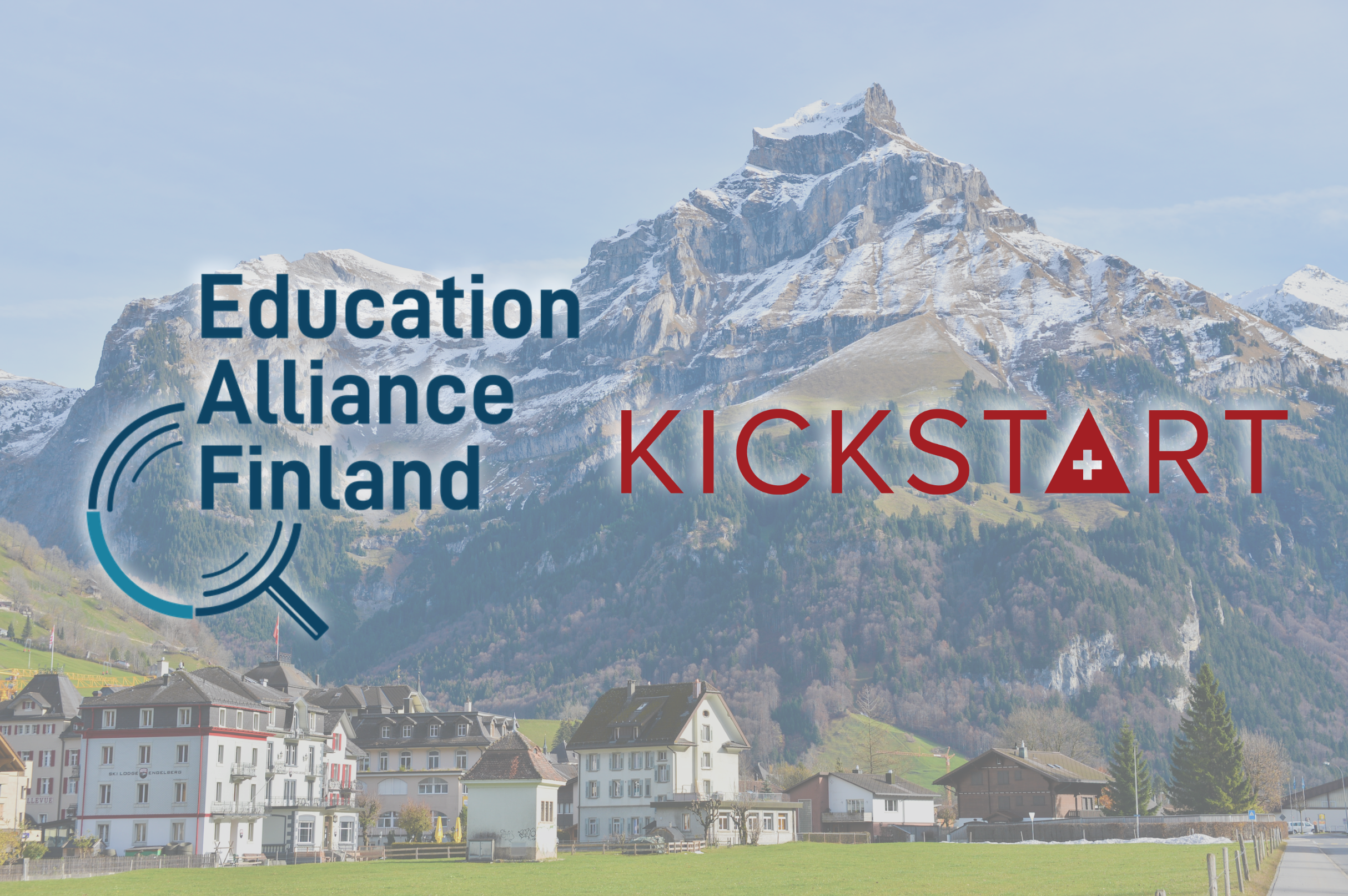 EdTech Certifications in Local Context 
A few months back we had a call with an education technology company from Australia. As part of our conversation they asked if it's possible to license our EdTech evaluation & certification system and run it in Australia. According to them, if you go sell an EdTech product to a school in Australia, teachers will ask what other Australian teachers say about it. This does make sense as the local context is always a strong influencer in education. We didn't have a licensing model available, but this idea of a separate evaluation entity in a foreign market started evolving in our minds over the summer. Eventually, we made a decision to develop the licensing concept further and test it in a foreign market.
After scouting possible foreign test markets we decided to apply to the Kickstart innovation program in Switzerland. With help from the program, it would be possible to establish and pilot "EdTech Alliance Switzerland", a system where Swiss teachers evaluate learning solutions with our science-based method and tools.
Certifying EdTech Products in Switzerland
Switzerland is the best place for piloting the concept outside of Finland. It's a very innovative country with a lively EdTech scene. Its education system is top-notch and offers a great possibility to learn a lot through working with the local teachers, EdTech developers, academics, and education sector stakeholders. Switzerland also works as a gateway to the German-speaking market (population of 95M people), Italy and France.
Now after we've spent one month in building "Education Alliance Switzerland" we have the first teacher-evaluators signed up. We are working closely with Mercator foundation and are currently implementing the Curriculum of the Canton of Zurich into our evaluation platform.
Teacher-evaluator training sessions will start soon and our aim is to have the first evaluations done this month. At the same time, we're still growing the partners' network and scouting new partners and collaborators. At the moment we're especially looking for more teachers to work with us (we pay teachers a good salary for each evaluation) and new EdTech products (active in the Swiss market) to be evaluated.
Get in touch if you'd like to know more or are interested in collaboration.
Interested in conducting EdTech Product Reviews With Science-Based Method? 
We're now actively looking for Swiss elementary, middle school and high-school teachers who are interested in reviewing learning applications for the purpose of issuing EdTech Product Certifications for high-quality learning solutions.
Teachers or EdTech companies can sign up here if interested in applying for EdTech product certificate.  The product evaluation process consists of the following parts:
1. mapping the edtech product against the curriculum,
2. assessment of the edtech product's pedagogical approach,
3. assessment of the edtech product's usability.
The edtech product review and certification process is done through peer-reviews by Swiss teachers. The outcome is a +40pages report which is gone through with the client over a 1-hour session.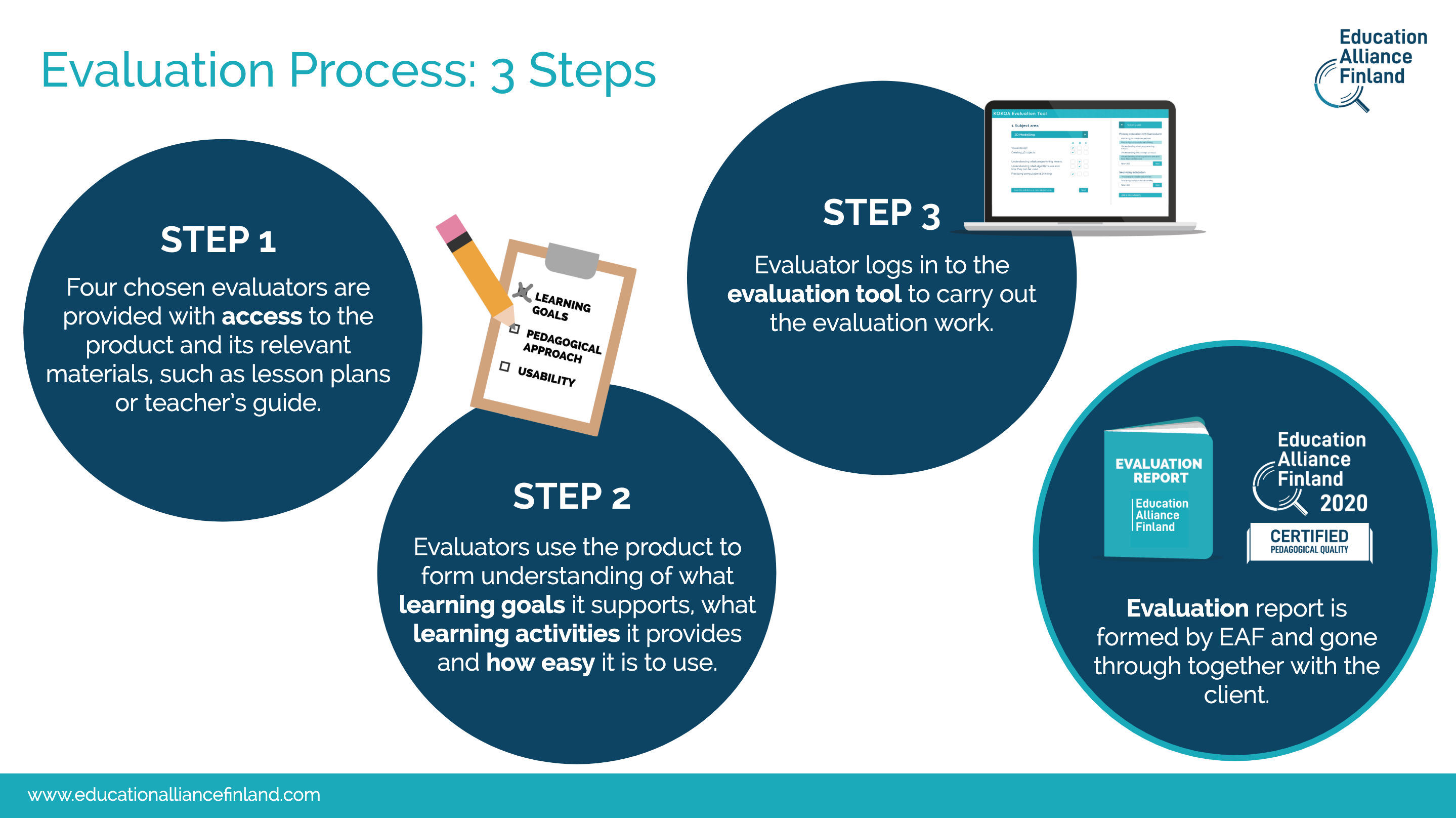 You can also contact us at info@educationalliancefinland.com if you'd like to know more.