EAF announcing new EdTech Accelerator partnerships in Singapore and Qatar
February 13, 2020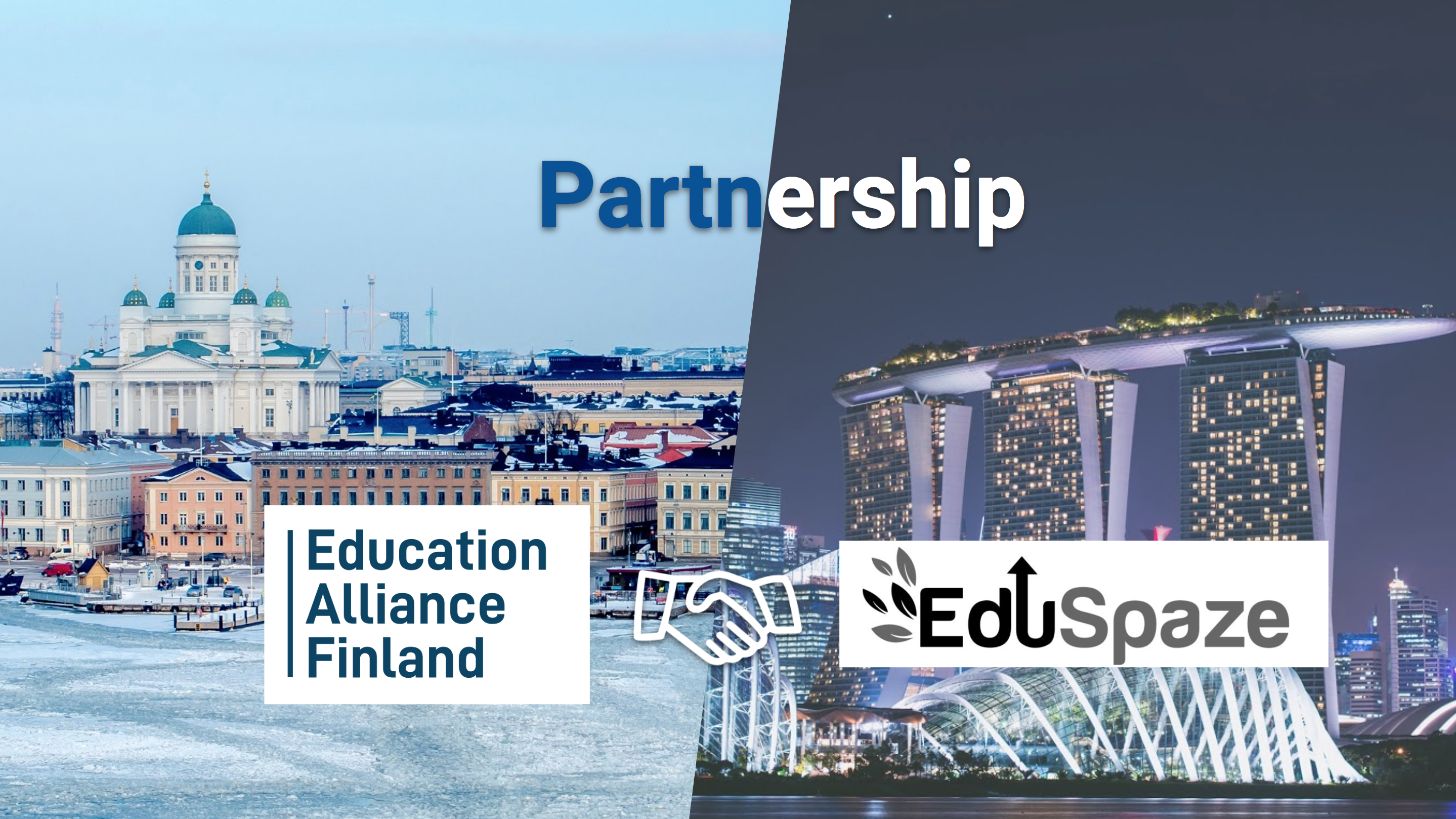 We are happy to announce two new partnerships with top-notch EdTech accelerators in Singapore and Qatar. The partnerships are based on our work in helping accelerated companies to improve their product-market fit through evaluating product's pedagogy, usability and retention. Cooperation consists of on-site pedagogical impact workshops, mentoring and conducting pedagogical impact evaluations of the EdTech products.
EduSpaze Singapore EdTech Accelerator for SEA Market 
EduSpaze is Singapore's first edtech accelerator supported by Enterprise Singapore,  the enterprise development agency. It aims to nurture a vibrant edtech startup ecosystem that serves the education sector in Singapore and Southeast Asia. Eduspaze helps early stage edtech startups go to market, accelerate their growth, and co-innovate with other stakeholders in the space to address sector-specific challenges with innovative solutions that improve learning outcomes and the impact of education. EduSpaze is a part of Spaze Ventures.
The first EduSpaze cohort, including nine innovative companies, begun their journey in February 2020. On the third week of the program EAF will travel to Singapore to host onsite training and one-on-one metoring for the teams. EAF will also conduct EdTech Impact Evaluations of all pedagogical products that are participating in the program. 
More information about the program and EAF-EduSpaze collaboration can be found from news article published by the Business Times: https://www.businesstimes.com.sg/garage/edtech-accelerator-eduspaze-pick...
WISE EdTech Accelerator in Qatar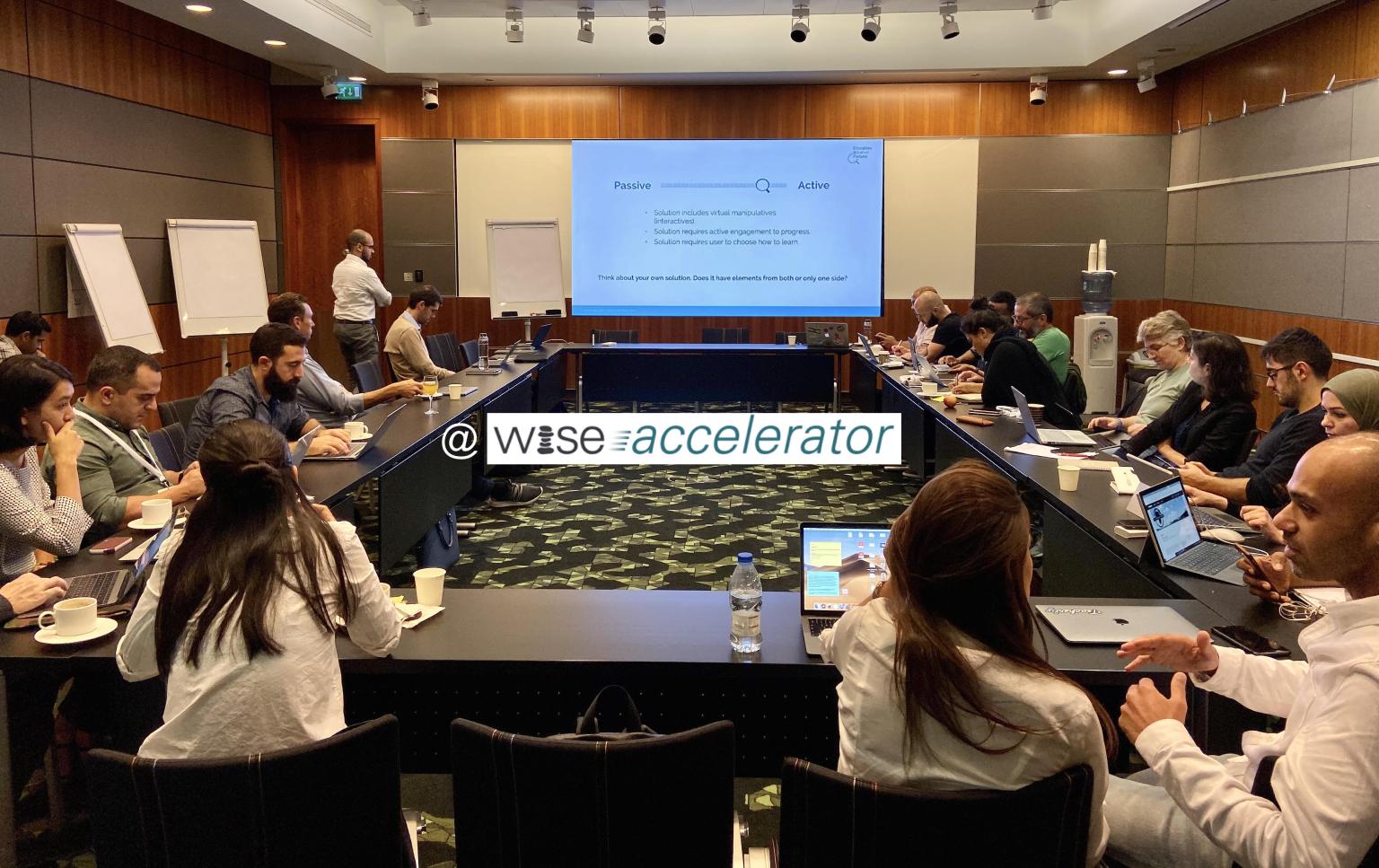 In November we had the great honor of hosting a pedagogical impact workshop for two cohorts of the Wise Accelerator. We shared how Education Alliance Finland's method in evaluating the impact of learning applications - as part of the certification for EdTech products - works and we talked about the different ways of measuring EdTech efficacy and how to use efficacy research to backup product development, marketing, and sales. In 2020 the plan is to deepen the collaboration between WISE Accelerator and EAF through formal partnership. 
Accelerators and EdTech Investors focus on evaluating the impact of EdTech
These new partnerships demonstrate the change in the EdTech market as the industry stakeholders and influencers now put a lot of effort in evaluating the pedagogical approach, impact and product quality before investing. We're welcoming this change as only a few years ago, talking about pedagogy was not seen relevant, even in EdTech circles. It was seen much more interesting to focus on what are the most fun ways of learning and the effectiveness of technology products was taken for granted. We look forward to see the current trend strengthening and are excited about the future collaboration opportunities with any operator who is interested in evaluation & validation of EdTech products' learning impact. 
About Education Alliance Finland (EAF)
EdTech Certification is a service offered by Education Alliance Finland, a private organisation specializing in quality evaluations of learning solutions. The evaluation process is based on global quality standard for learning solutions, developed by Finnish university researchers. Edtech industry stakeholders around the world trust Education Alliance Finland to ensure solutions are independently certified to a high-level quality standards.