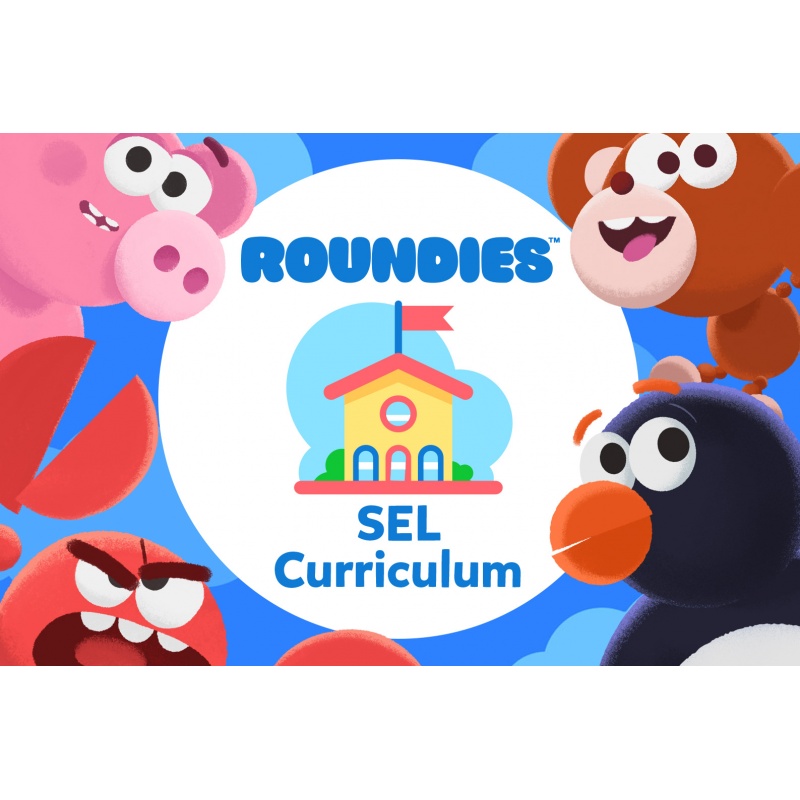 Roundies SEL Curriculum
Roundies is a social-emotional learning program for early education. It consists of teacher's materials, books, flash cards and other print materials.
Roundies SEL Curriculum introduces Emotional and Life Skills to preschool in fun and engaging way. It promotes children's social and emotional competence towards well-being and thriving. The curriculum utilizes Roundies characters and stories in learning to name emotions and emotion management and improving skills such as creativity, flexibility, self-control, and discipline. Roundies offers extensive teacher's support material for conducting the curriculum.
Roundies SEL Curriculum will be available in English spring 2020.
Platform
Browser-based
Non-digital product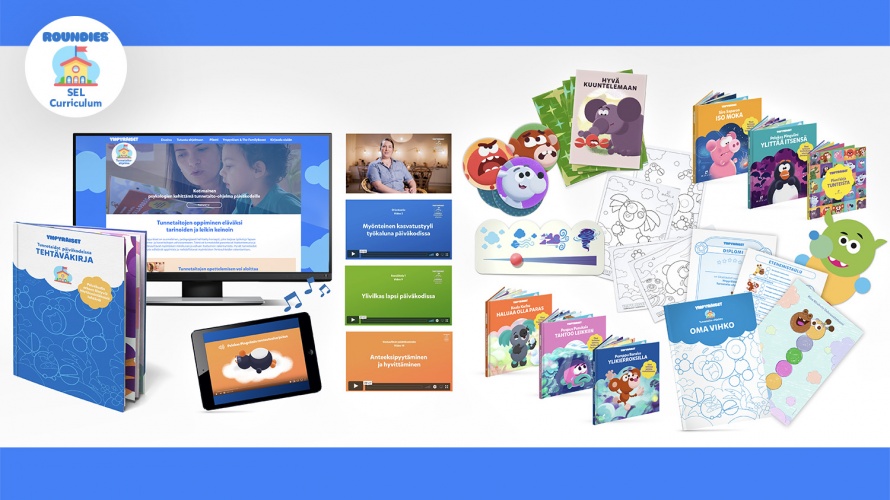 Roundies curriculum offers both digital and print material to be used hand-in-hand.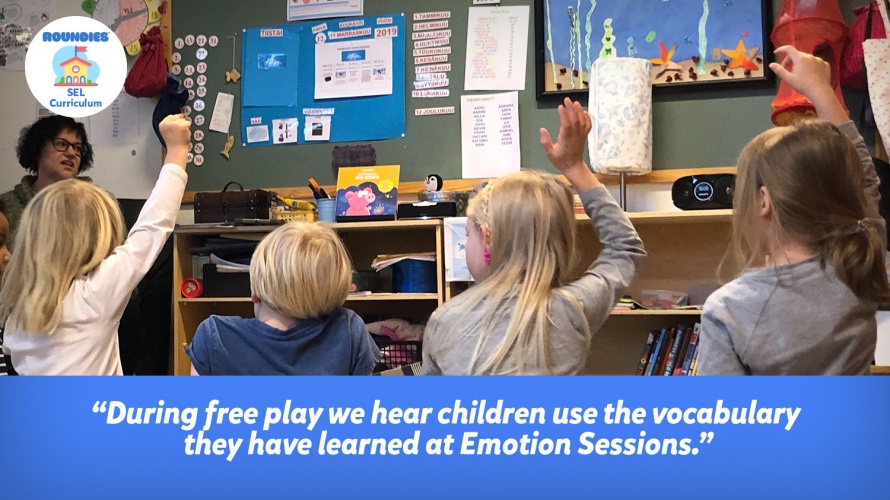 The children will learn to name their emotions.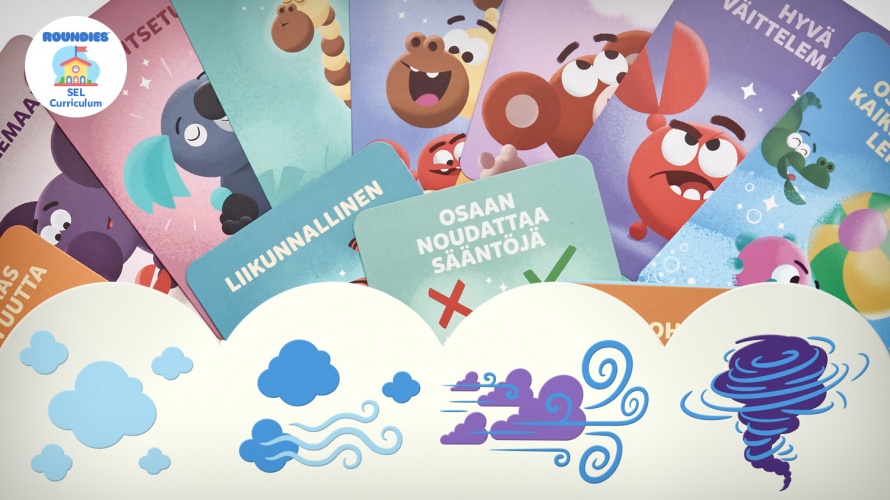 The curriculum offers highly visual print material to be used in education.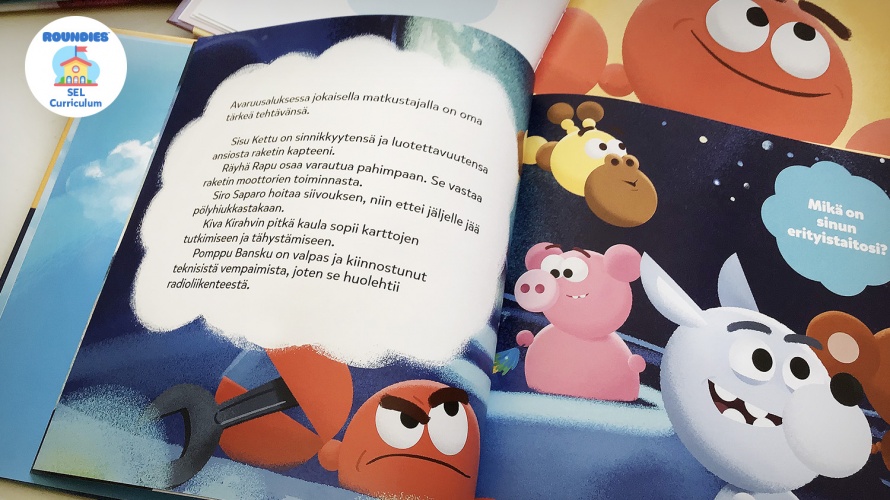 Roundies stories keep the learners engaged.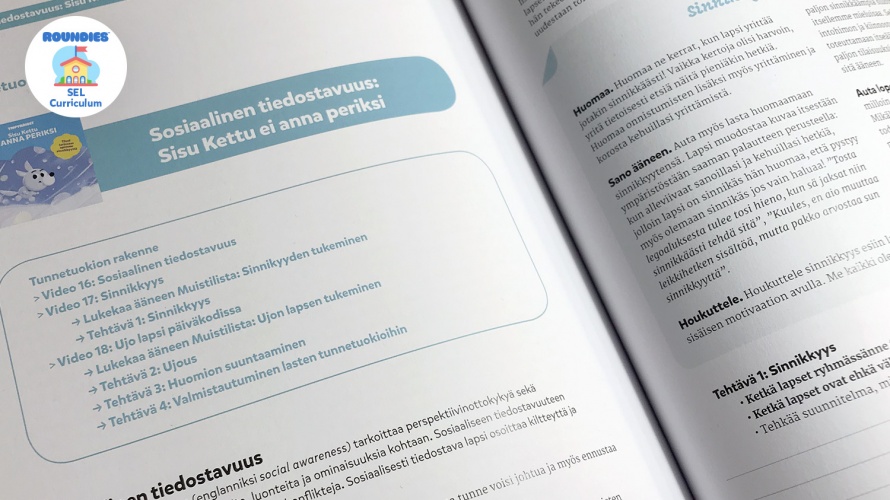 The curriculum offers great support material for the teacher.
The pedagogical analysis covers how the product supports learning of the identified skills. The student's role is assessed by four contrary pair parameters, which are selected to cover the most essential aspects on the use of the product.
Children are helped with emotional expression and self-regulation through the ready-made learning material and stories. The materials include clear instructions for children to plan, implement and evaluate activities with and guided by the teachers The product helps to enrich children's vocabulary and understanding of the meanings of emotional words.
Children practice interaction and expression in different situations and receive support from print materials that can be downloaded from the product's website. The worksheets included in the product also make it easy for the child to understand what he or she has learned. Roundies materials as a daily part of learning give children the chance to practice mental health and well-being skills. The program offers enough freedom for the educator to apply the tasks to their own group. Teachers' mater
Linear
Non-linear/Creative
Roundies provides a clear modular structure, but the learning path of each child is still quite individual, as the tasks provide an opportunity for creative and personalized work.
The Roundies program is based on working together and going through things in a group. There are tasks in which the child can use his / her own creativity and act independently, but the emphasis is on working together. The entire program also offers excellent tools for community building and the development of constructive collaboration in the early education group!
The following are the high educational quality aspects in this product.
Visual, storybased material supports expression of emotions, self-regulation and rehearses empathy, looking at thigs from different persepectives and solving conflicts.
Clear and well-structured program, which offers great materials for educators, parents and children.
Beautifully executed and high quality books and print materials
The supported learning goals are identified by matching the product with several relevant curricula descriptions on this subject area. The soft skills are definitions of learning goals most relevant for the 21st century. They are formed by taking a reference from different definitions of 21st century skills and Finnish curriculum.
Subject based learning goals
Lasten valmiuksia havainnoida, jäsentää ja ymmärtää ympäristöään kehitetään.
Demonstrates knowledge of his/her own uniqueness (talent, interests, preferences, gender, culture, etc.).
Exhibits self confidence by attempting new tasks independent of prompting or reinforcement.
Compares and/or contrasts self to others (e.g., physical characteristics, preferences, feelings, abilities).
Identifies the range of feelings he/she experiences, and that his/her feelings may change over time, as the environment changes, and in response to the behavior of others.
Displays accomplishment, contentment, and acknowledgement when completing a task or solving a problem by himself/herself (e.g., wants to show a peer or adult).
Expresses feelings, needs, opinions and desires in a way that is appropriate to the situation.
Appropriately names types of emotions (e.g., frustrated, happy, excited, sad) and associates them with different facial expressions, words and behaviors.
Demonstrates an ability to independently modify his/her behavior in different situations.
Soft skills learning goals
Practicing strategic thinking
Practicing communication through different channels
Practicing to use foreign language as a communication tool
Learning to understand the meaning of rules, contracts and trust
Practicing to express own thoughts and feelings
Practicing to give, get and reflect feedback
Enabling the growth of positive self-image
Practicing versatile ways of working
Practicing to evaluate one's own learning
Creating requirements for creative thinking
Practicing creative thinking
Practicing to improvise
Encouraging students to be innovative and express new ideas
Practicing to use imagination and to be innovative
Practicing to use imagination and to be innovative
Developing problem solving skills
Learning to find solutions in social conflicts
Learning to recognise and evaluate arguments and their reasonings
Practicing to notice causal connections
Practicing to create questions and make justifiable arguments based on observations
Practicing to look things from different perspectives
Learning to face failures and disappointments
Practicing to recognize and express feelings
Encouraging the growth of positive self-image
Practicing to take care of one's own wellbeing and health
Practicing to take care of one's own and other people's safety
Practicing to take care of own and other people's safety
Encouraging to build new information and visions
Learning to combine information to find new innovations
Learning to know and respect human rights
Learning to face respectfully people and follow the good manners
Learning to understand people, surroundings and phenomenons around us
Practicing to work with others
Practicing to argument clearly own opinions and reasonings
Learning to listen other people's opinions
Learning decision-making, influencing and accountability
Practicing persistent working