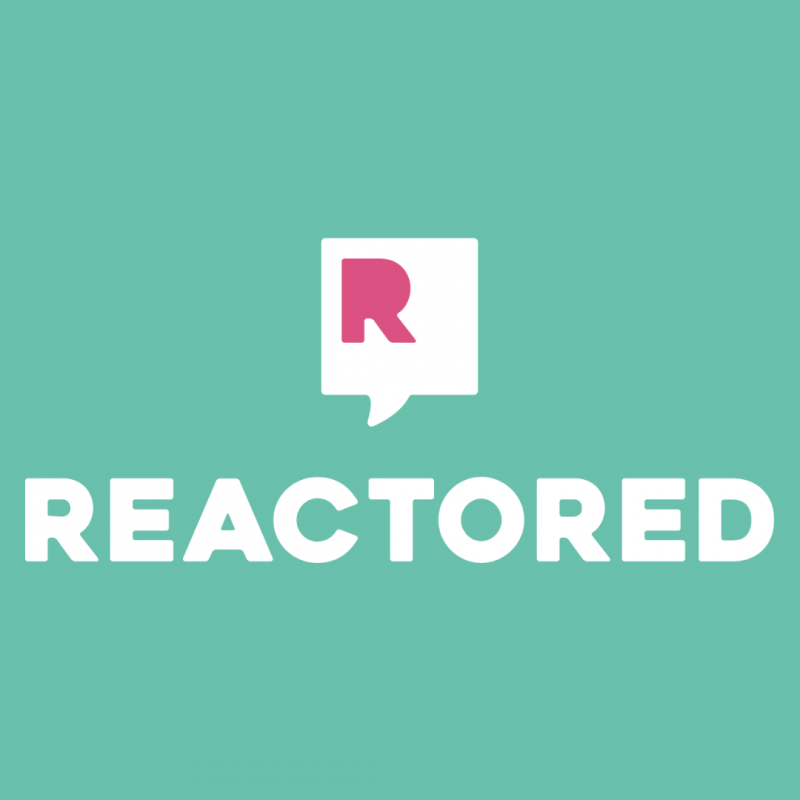 Reactored Language Teaching Platform
Language learning tool for easy practicing of languages
Reactored is a digital tool for learning and teaching foreign languages for all educational levels. It includes ready-made lessons created by language teachers, where the language is practiced by studying words, sentence and full text. Using Reactored's smart tools, it is also possible to easily generate interactive lessons from your own word lists and texts.
Languages
Dutch
Spanish
Hungarian
Swedish
Latin
icelandic
German
French
Italian
Russian
Arabic
English and Finnish
Norwegian
Danish
Portuquese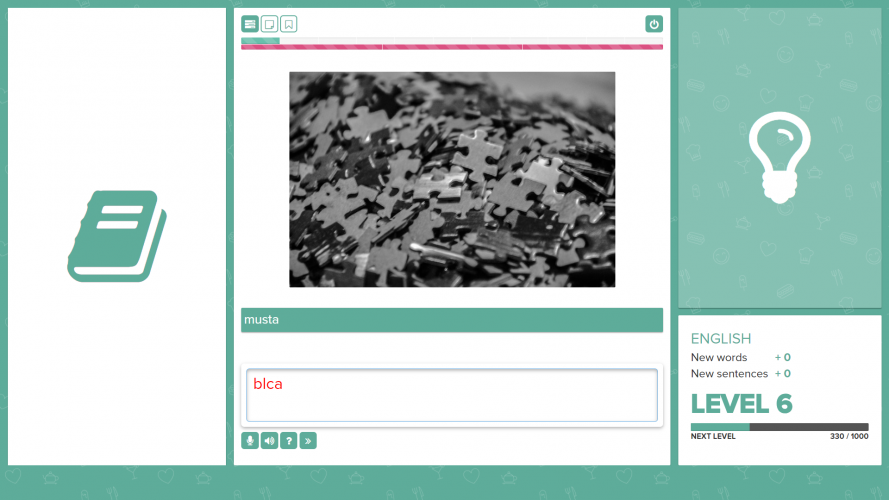 The student can practice with interactive tasks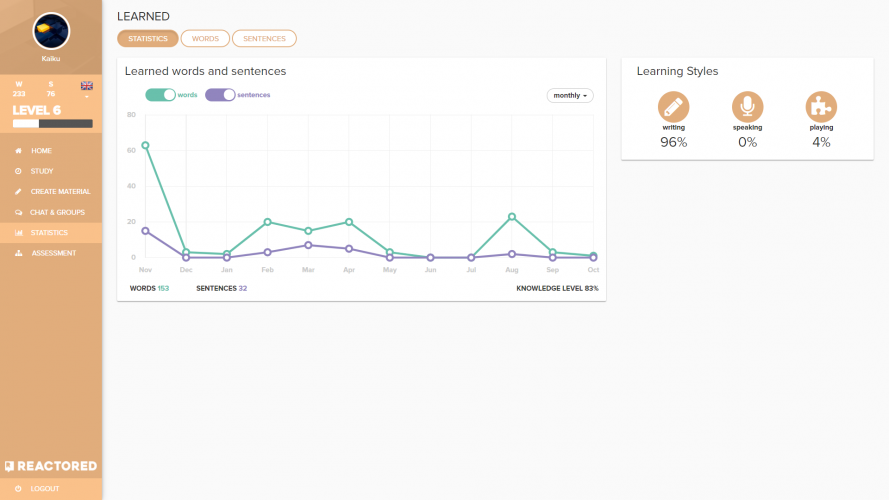 Reactored provides plenty of statistics on learning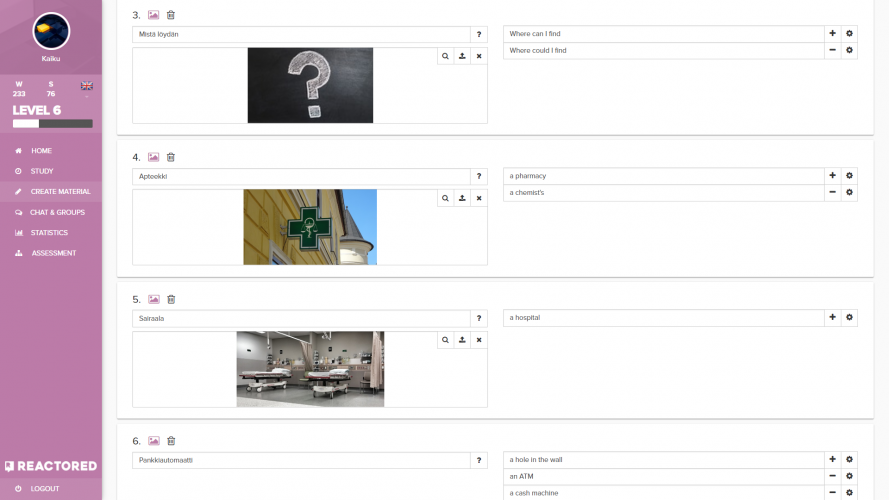 The teacher can easily generate their own lessons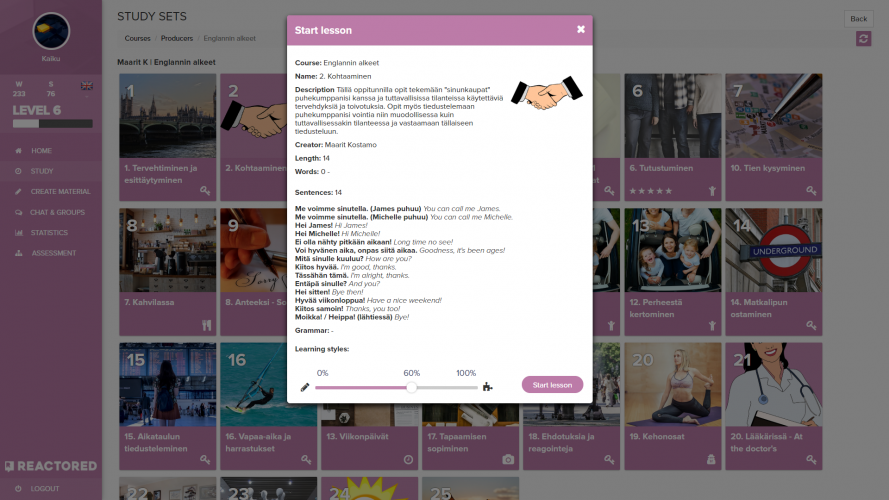 Each lesson includes plenty of examples and helps
The pedagogical analysis covers how the product supports learning of the identified skills. The student's role is assessed by four contrary pair parameters, which are selected to cover the most essential aspects on the use of the product.
Reactored has plenty of features for training all important areas of language learning (listening, speaking, reading, writing). New information is delivered in a good pace and the learner can also view helps and hints while drilling their skills.
The solution includes a lot of ready made content, and the learner can easily pick a suitable level for practicing. Although the system has plenty of guidance for finding the correct answer, it is still best suited for rehearsing language skills.
Linear
Non-linear/Creative
The system has plenty of content to choose from, so it is easy to select the vocabulary and grammar goals you want to practice. The user's progress is clearly communicated and the system suggests relevant content.
Reactored works best for individual learning and practicing on your own pace. There's also some changes for collaborating with other people, for example, a chat.
The following are the high educational quality aspects in this product.
Reactored enables individual language practice based on your own needs and interests.
Gamification keeps up the interest and provides clear goals to be filled.
The teachers can share material and collaborate within their school easily.
The exercises have plenty of actions that are all relevant for language learning, such as speaking, listening and writing.
The supported learning goals are identified by matching the product with several relevant curricula descriptions on this subject area. The soft skills are definitions of learning goals most relevant for the 21st century. They are formed by taking a reference from different definitions of 21st century skills and Finnish curriculum.
Subject based learning goals
The solution is inline with CEFR framework for second language learning and works best for rehearsing content up to CEFR level B1
Soft skills learning goals
Learning to build information on top of previously learned
Using technology as a part of explorative process
Practicing to notice links between subjects learned
Learning to use foreign language in work context
Practicing communication through different channels
Learning decision-making, influencing and accountability
Practicing letters, alphabets and written language
Practicing memorizing skills
Practicing to find ways of working that are best for oneself
Practicing categorization and classification
Practicing to observe spoken and written language
Practising visual recognition
Practicing to take responsibility of one's own learning
Practicing to use foreign language as a communication tool
Practicing to use information independently and interactively
Using technological resources for finding and applying information
Using technology as a part of explorative and creative process
Learning to face respectfully people and follow the good manners
Learning about different languages
Using technology resources for problem solving
Learning the basics of spelling
Practicing persistent working