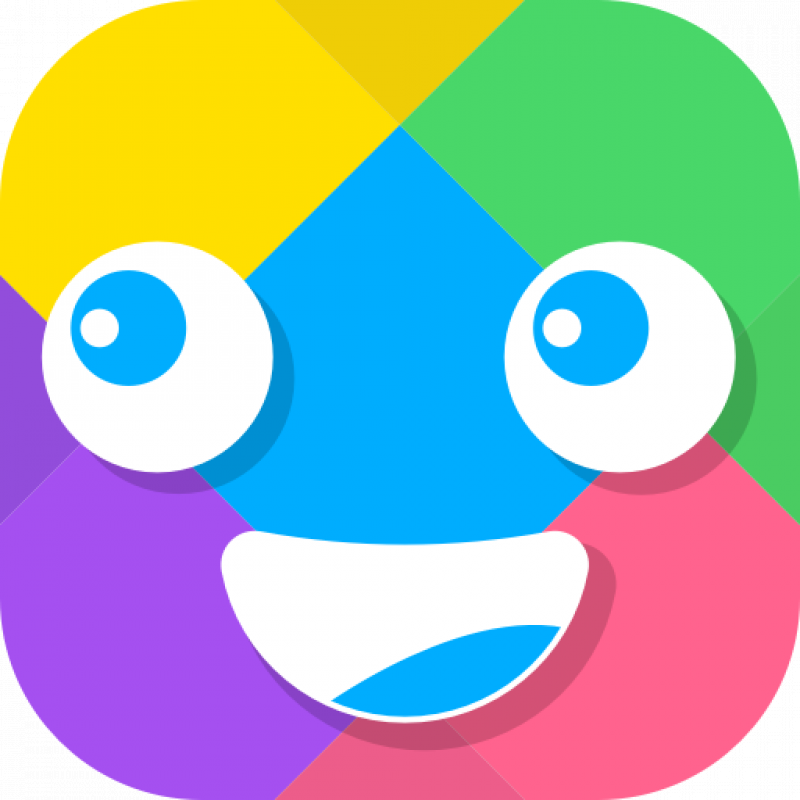 Otsimo Special Education
An app for special education practice
Otsimo | Special Education is an educational game application developed for kids with special needs. Games section includes ad-free educational games that are adapted individually to child's mental development level for practicing various cognitive and communications skills. In the parent section, it is possible to further customize the learning experience and difficulty, review the child's progress, set daily goals, and access resources on special needs education and child development.
Platform
Mobile Android
Mobile iOS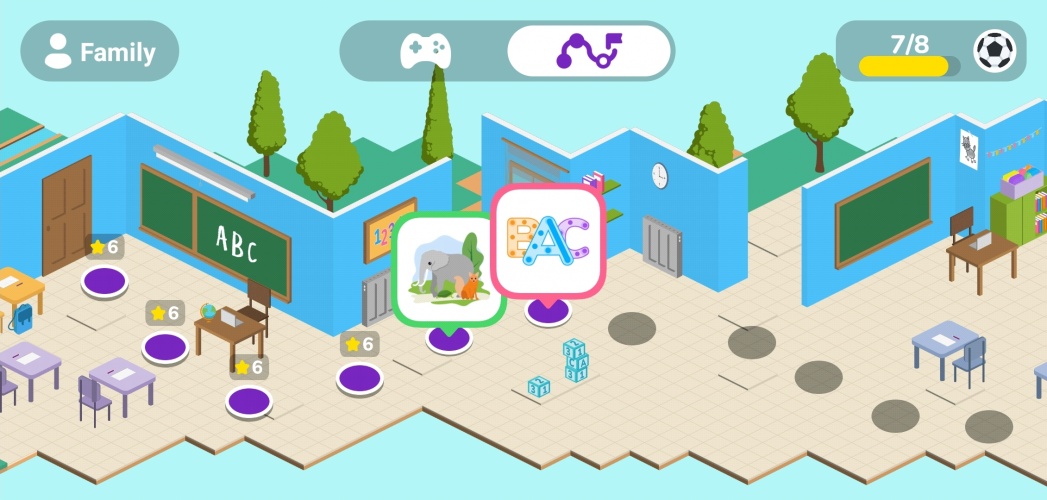 Otsimo Special Education creates a custom learning path for the child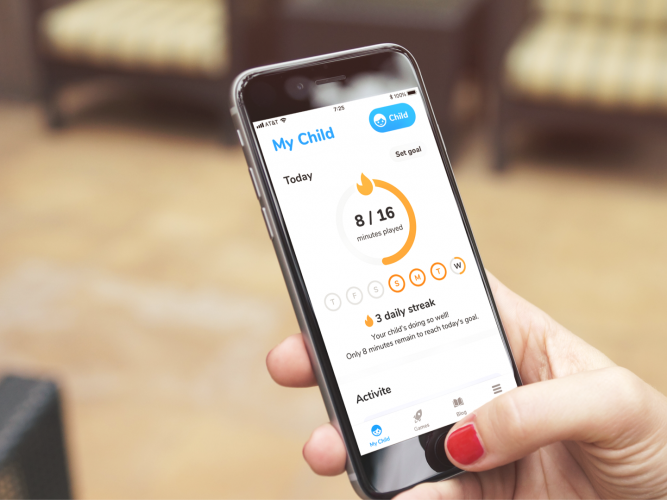 The parent can set and monitor a daily goal for their child.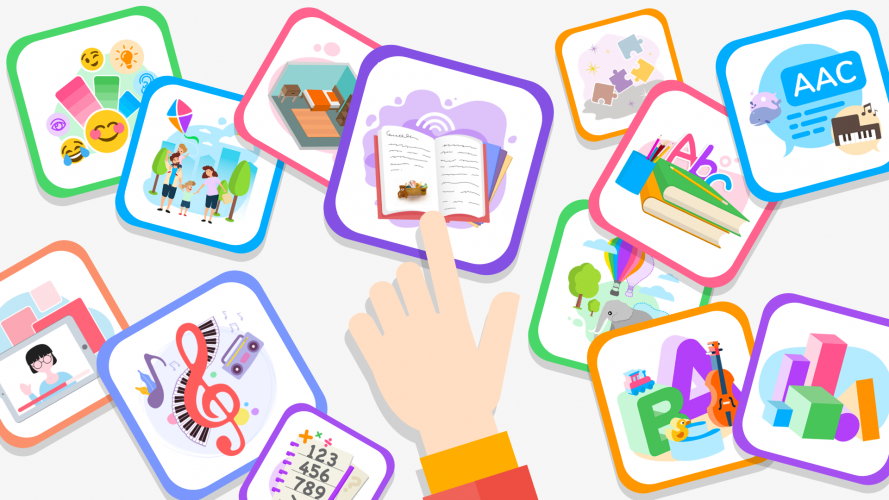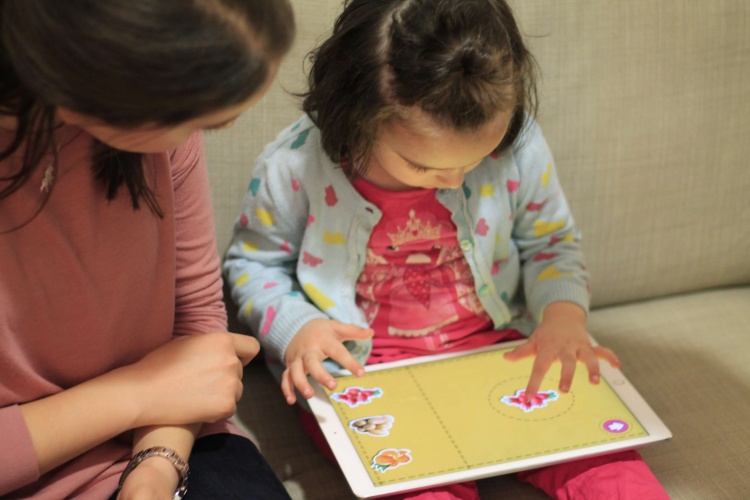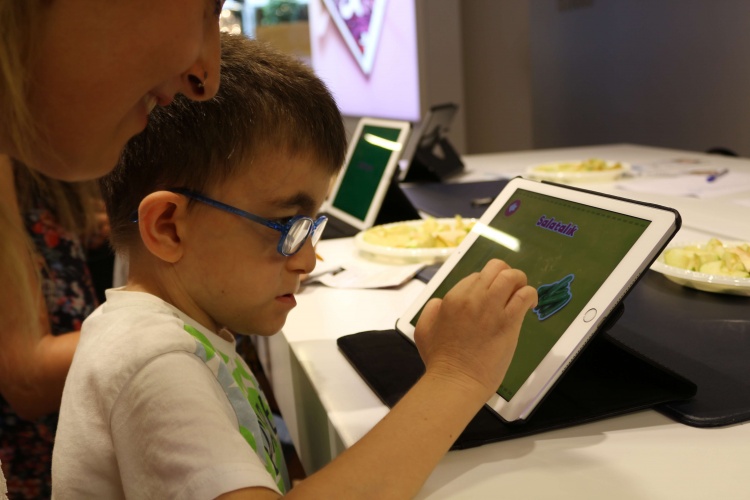 The pedagogical analysis covers how the product supports learning of the identified skills. The student's role is assessed by four contrary pair parameters, which are selected to cover the most essential aspects on the use of the product.
Otsimo Special Education includes plenty of interactive tasks for the child to explore independently. The parent can set a daily goal, but the child has the freedom to progress and choose what and how to interact with it. There are ample praise and encouragement during the games and many different types of games that tackle areas for students with special needs.
The tasks gently guide the child to find the correct solution and information is quizzed until correct. The used images are easy to understand and the audio is clear and supportive. In Otsimo Special Education, the child can choose the content based on their own interests by exploring the different categories, or they can follow the path mode and see what the app is suggesting to them. This supports both repetition and drilling and variety and structure.
Linear
Non-linear/Creative
It is easy to identify, what kind of learning outcomes can be achieved with Otsimo apps: the learning goals for each section are clear, games have a clear start and finish and different games help to facilitate skills learned through different mediums (Choosing, matching, drawing, etc.). However, the involvement and progress of different learners can vary; The learners are free to do all sections as many times they like, and both apps allow choosing any piece of content whenever the learner like
Otsimo apps are meant for individual practice, providing the learner a roadmap to gain skills. The apps use videos and images of real people to support learning. Kids with special needs may have difficulties in interacting and interpreting the actions and feelings of other people, so videos and activities provide a safe space for practicing this.
The following are the high educational quality aspects in this product.
Otsimo Special Education support learning basic concepts needed in everyday life of a child.
Wide range of activities for children with special needs provide a good foundation for practice.
Excellent, eye-catching visuals that support learning. Good use of video resources, drawings, and sound.
The supported learning goals are identified by matching the product with several relevant curricula descriptions on this subject area. The soft skills are definitions of learning goals most relevant for the 21st century. They are formed by taking a reference from different definitions of 21st century skills and Finnish curriculum.
Subject based learning goals
Children's skills to structure, name and describe the environment and its phenomena are supported.
Children are encouraged to express themselves both verbally and physically.
Children's interest in music is reinforced.
Children practice their visual thinking, perception and interpretation of images.
Children are introduced to a variety of information and communication technology tools, applications and games.
Things and objects are named with the children and different concepts are learned.
Children practice interaction and expression skills in different situations.
Practice settling into the position of another, learn to look at things from different perspectives and resolve conflict situations constructively.
Children are supported to express their emotions and self-regulate.
Practicing getting dressed, eating, and taking care of personal hygiene and the child's own belongings
Soft skills learning goals
Learning to understand and interpret diverse types of texts, from vernacular to academic
Experiencing and exploring sounds and music from different sources
Practicing to notice causal connections
Learning to build information on top of previously learned
Understanding and interpreting of matrices and diagrams
Learning to acquire, modify and produce information in different forms
Practising to understand visual concepts and shapes and observe their qualities
Encouraging to build new information and visions
Practicing persistent working
Learning the basics of spelling
Practicing to notice links between subjects learned
Using technology to express one's emotions and experiences
Practicing memorizing skills
Learning decision-making, influencing and accountability
Practicing letters, alphabets and written language
Practicing fine motor skills
Developing problem solving skills
Practicing to take responsibility of one's own learning
Learning to notice causal connections
Practising visual recognition
Practicing to observe spoken and written language
Practicing decision making
Connecting subjects learned at school to skills needed at working life
Practicing to recognize and express feelings
Practicing logical reasoning to understand and interpret information in different forms
Learning to face respectfully people and follow the good manners
Learning to understand people, surroundings and phenomenons around us
Supporting student to build their own linguistic and cultural identity
Practicing to express own thoughts and feelings
Using technology as a part of explorative and creative process
Practicing to evaluate one's own learning
Encouraging students to be innovative and express new ideas
Encouraging the growth of positive self-image
Practicing to take care of one's own wellbeing and health
Enabling the growth of positive self-image
Learning to plan and organize work processes
Practicing categorization and classification
Learning to find the joy of learning and new challenges