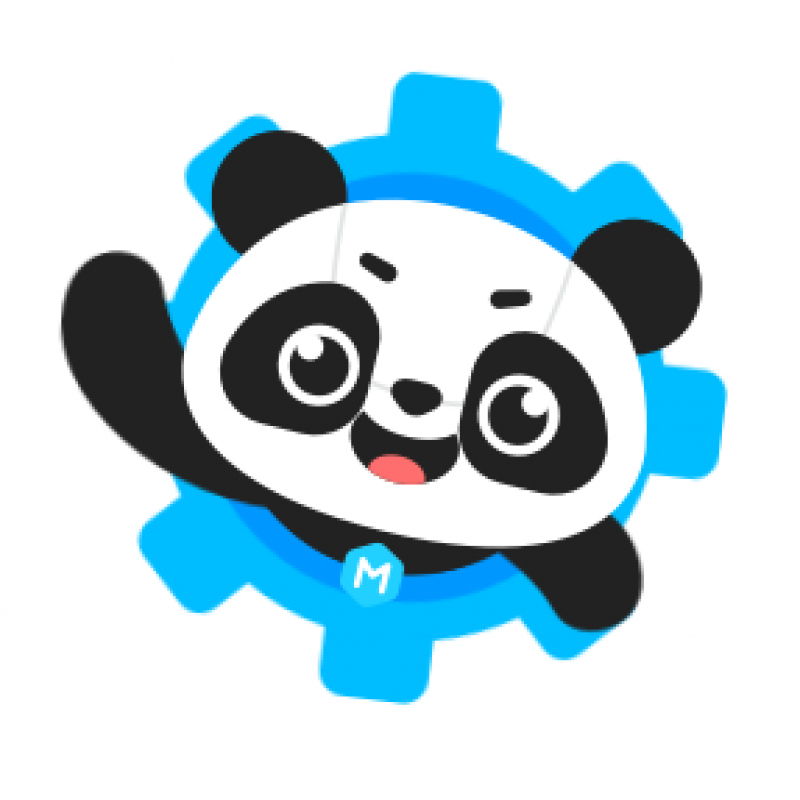 mBlock
The open-source educational coding platform that grows with the student
mBlock is a coding platform designed to provide an enhanced educational experience for every student. They can begin with block-based programming and develop their skills until they are able to master Python language, all within the same platform.
In addition to learning these widely-used programming languages, students can take advantage of the integration of cutting-edge technologies such as Machine Learning or the Internet of Things, as well as the possibility to go beyond the digital environment and program many different devices.
Available both for tablet and computer, mBlock makes STEAM education become more meaningful and engaging.
Age groups
Elementary
Middle school
High School
Tertiary Education
Platform
Browser-based
Desktop Windows
Desktop Mac
Mobile Android
Mobile iOS
Other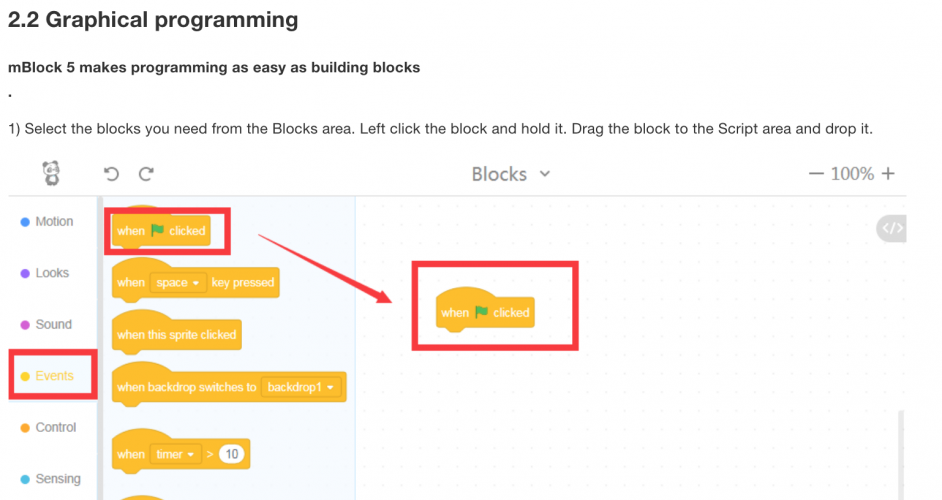 mBlock includes clear instructions on how to get started with creating programs to control the on-screen sprites or MakeBlock robots.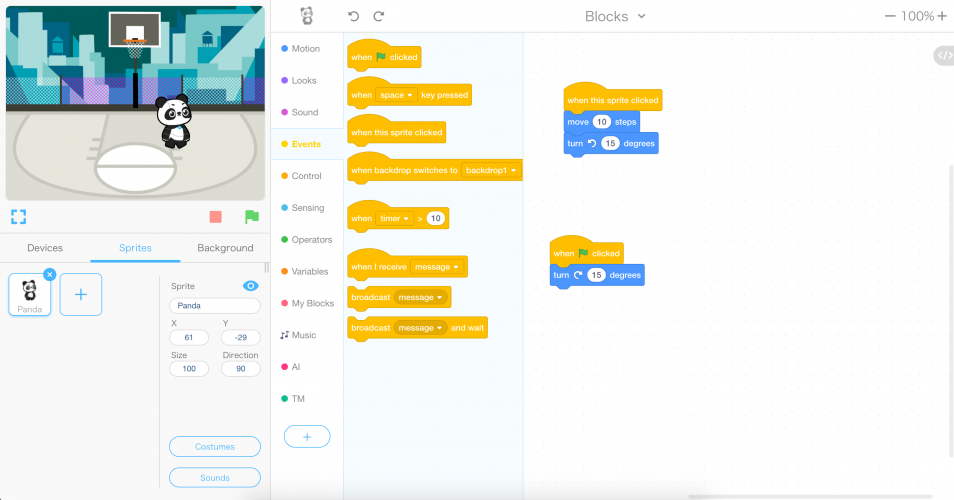 The solution promotes learning by doing as students learn to program by completing different kinds of creative projects.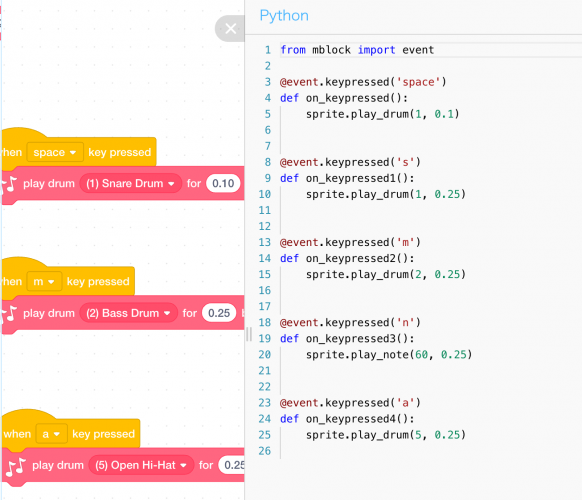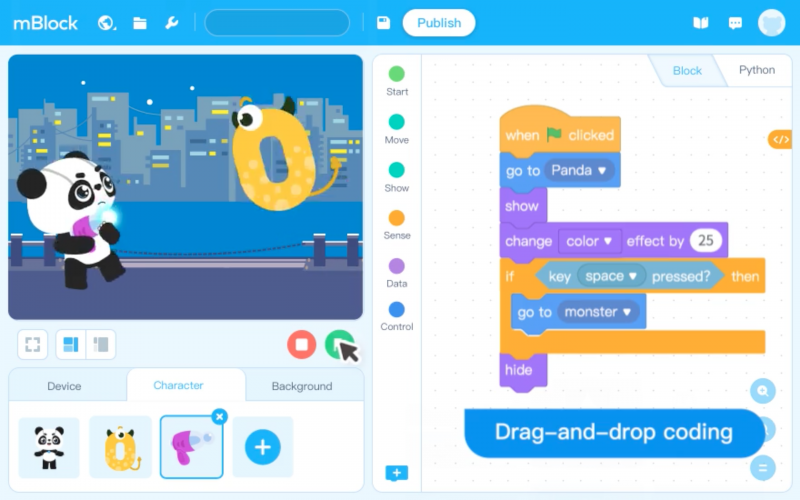 All coding activities can be done using visual programming language. Changing to Python is made easy too, allowing students to develop even more advanced programming skills.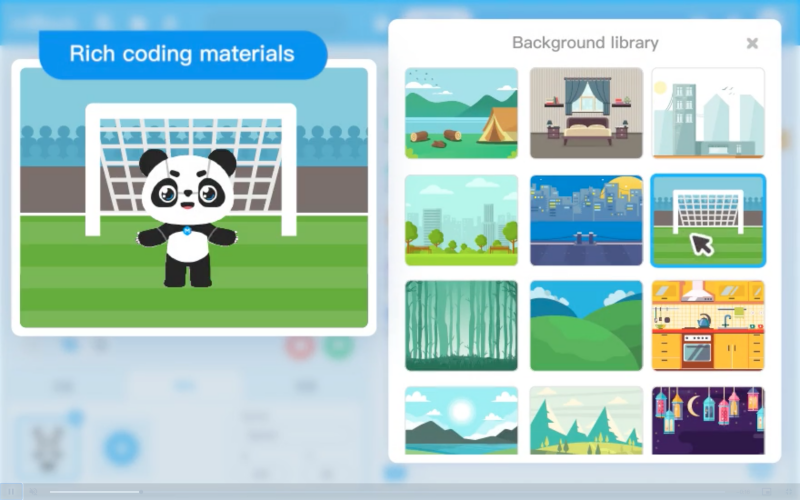 The platform is visually appealing and easy to navigate. The coding community lets the learners exhibit their own works, and provides inspiration and real references for them.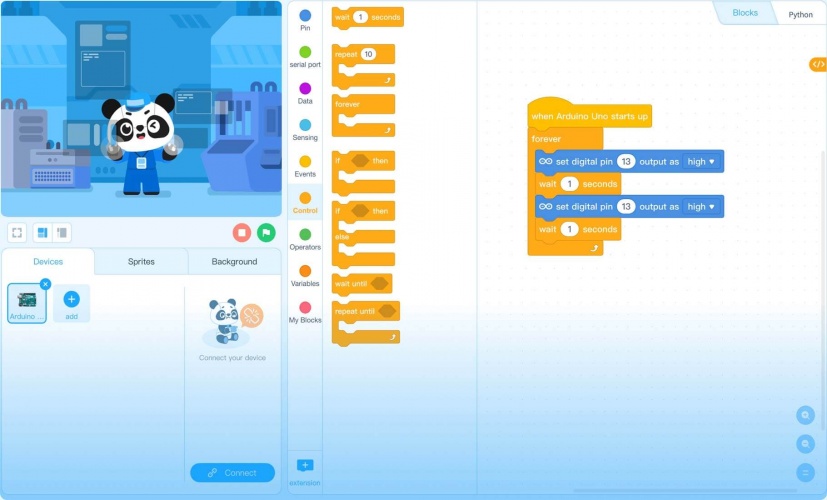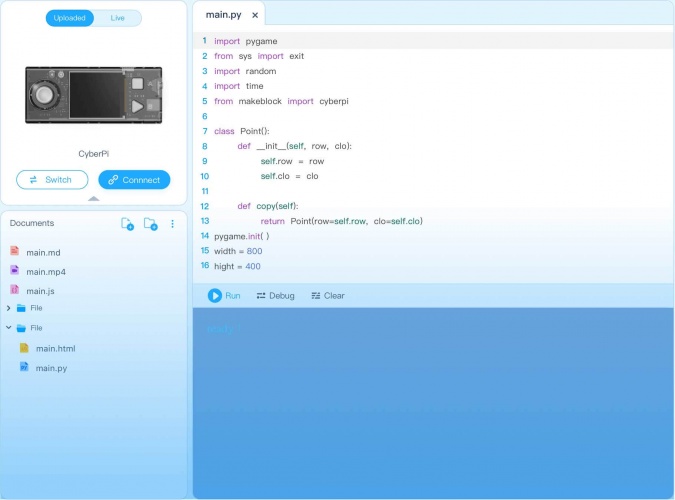 The pedagogical analysis covers how the product supports learning of the identified skills. The student's role is assessed by four contrary pair parameters, which are selected to cover the most essential aspects on the use of the product.
mBlock's programming tasks require active participation and learning by doing. The environment has plenty of options; and is especially effective when programming hardware since solving programming problems and getting direct feedback from the device is very satisfying and highly motivational. Makeblock provides pre-curated materials, projects and demonstrations for learners. The coding community lets the learners exhibit their own works, and provides inspiration and real references for them.
When learning with mBlock, learning is based on creating programs yourself and looking for inspiration from others. The software is very versatile, and supports moving from device to device or using the browser solution. The accompanying material focus on creating one's own ideas, and the topics of example projects are interesting and link to real life. Teachers can therefore utilize them when teaching about various subjects.
Linear
Non-linear/Creative
Learning with mBlock feels very unrestricted - there are multiple levels of projects available, and the supported hardware ranges from very simple to very complex topics involving AI, use of data and IoT sensors. Therefore it is up to the teacher and learner to define what kind of projects to take on, and where to start. The mBlock mobile version has a "Learn" mode for younger kids using eg. Codey Rocky.
Programming is a skill most naturally learned by doing, and always requires some individual effort. However, Makeblock also allows the sharing of code and learning outcomes. The programs can be synced across devices and you can is always share your projects on the platform.
The following are the high educational quality aspects in this product.
mBlock software is versatile programming environment that scales to meet the needs of different levels of users.
The starting guides offer everything needed for learning the basics of the selected hardware.
MBlock's main strenghts are displayed when using it together with Makeblock hardware.
Makeblock offers a learning community where learners can share their projects and provide constructive feedback to each other.
The supported learning goals are identified by matching the product with several relevant curricula descriptions on this subject area. The soft skills are definitions of learning goals most relevant for the 21st century. They are formed by taking a reference from different definitions of 21st century skills and Finnish curriculum.
Subject based learning goals
Learn to analyse problems in computational terms
Use logical reasoning to explain how some simple algorithms work and to detect and correct errors in algorithms and programs.
Use sequence, selection, and repetition in programs; work with variables and various forms of input and output.
Design, write and debug programs that accomplish specific goals, including controlling or simulating physical systems; solve problems by decomposing them into smaller parts.
Create and debug simple programs.
Use logical reasoning to predict the behaviour of simple programs.
Understand what algorithms are; how they are implemented as programs on digital devices; and that programs execute by following precise and unambiguous instructions.
Can understand and apply the fundamental principles and concepts of computer science, including abstraction, logic, algorithms and data representation.
Use two or more programming languages, at least one of which is textual, to solve a variety of computational problems.
Understand and apply the fundamental principles and concepts of computer science, including abstraction, logic, algorithms and data representation.
Use technology purposefully to create, organise, store, manipulate and retrieve digital content.
Can evaluate and apply information technology, including new or unfamiliar technologies, analytically to solve problems.
Can analyse problems in computational terms, and have repeated practical experience of writing computer programs in order to solve such problems.
Are responsible, competent, confident and creative users of information and communication technology.
Recognise common uses of information technology beyond school.
Use technology safely and respectfully, keeping personal information private; identify where to go for help and support when they have concerns about content or contact on the internet or other online technologies.
Select, use and combine a variety of software (including internet services) on a range of digital devices to design and create a range of programs, systems and content that accomplish given goals, including collecting, analysing, evaluating and presenting data and information.
Use technology safely, respectfully and responsibly; recognise acceptable/unacceptable behaviour; identify a range of ways to report concerns about content and contact.
Achieve challenging goals, including collecting and analysing data and meeting the needs of known users.
Be responsible, competent, confident and creative users of information and communication technology.
Create, re-use, revise and re-purpose digital artefacts for a given audience, with attention to trustworthiness, design and usability.
Design and develop modular programs that use procedures or functions.
Understand computer networks including the internet; how they can provide multiple services, such as the world wide web; and the opportunities they offer for communication and collaboration.
Use search technologies effectively, appreciate how results are selected and ranked, and be discerning in evaluating digital content.
Make appropriate use of data structures.
Design, use and evaluate computational abstractions that model the state and behaviour of real-world problems and physical systems.
Understand the hardware and software components that make up computer systems.
Understand how data of various types can be represented and manipulated digitally, in the form of binary digits.
Understand how numbers can be represented in binary, and be able to carry out simple operations on binary numbers.
Understand several key algorithms that reflect computational thinking.
Understand simple Boolean logic and some of its uses in circuits and programming.
Undertake creative projects that involve selecting, using, and combining multiple applications, preferably across a range of devices.
Use logical reasoning to compare the utility of alternative algorithms for the same problem.
Understand how to identify and report a range of concerns.
Develop and apply their analytic, problem-solving, design, and computational thinking skills.
Develop their capability, creativity and knowledge in computer science, digital media and information technology.
Soft skills learning goals
Learning to notice causal connections
Practicing logical reasoning, algorithms and programming through making
Using technological resources for finding and applying information
Using technology as a part of explorative and creative process
Understanding technological system operations through making
Building common knowledge of technological solutions and their meaning in everyday life
Learning to acquire, modify and produce information in different forms
Practicing versatile ways of working
Practicing decision making
Practicing time management
Encouraging positive attitude towards working life
Encouraging to build new information and visions
Learning to build information on top of previously learned
Practicing strategic thinking
Practicing to notice causal connections
Developing problem solving skills
Practicing to use imagination and to be innovative
Practicing to use imagination and to be innovative
Encouraging students to be innovative and express new ideas
Practicing creative thinking
Creating requirements for creative thinking
Learning to find the joy of learning and new challenges
Using technology as a part of explorative process
Using technology resources for problem solving
Practicing to take responsibility of one's own learning
Using technology to express one's emotions and experiences
Practising visual recognition
Practicing to evaluate one's own learning
Learning about different languages