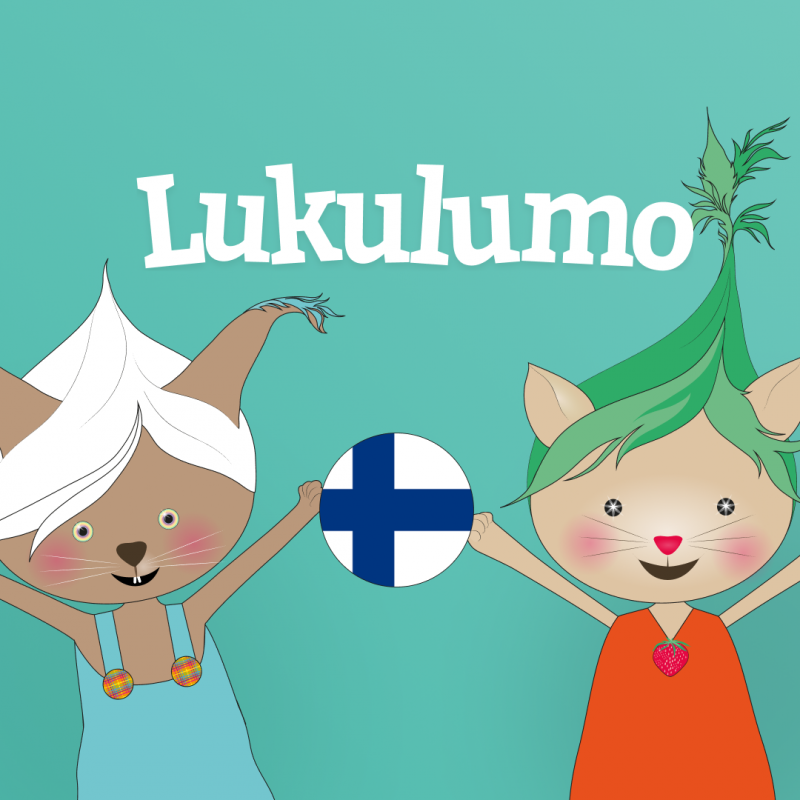 Lukulumo
Lukulumo is a digital library for schools
Lukulumo is a multilingual digital ebook service that offers read-aloud picture books for early childhood education and elementary schools. The books can be listened to in Finnish and also in several different languages, e.g. in Swedish, English, Albanian, Arabic, Somali, Russian and Estonian. Altogether Lukulumo contains books in 52 languages.
The license can be obtained by kindergartens, preschools, family day nurses and primary schools. The content of the service is determined by whether it is used by an early childhood education unit or a primary school.
Age groups
Preschool
Elementary
Middle school
Languages
Albania
Amhara
Arabic (Iraqi)
Arabic (Syrian)
Bengal
Bosnian
Dari
Iceland
Chinese (Mandarin)
Kurdish (Kurmaci)
Kurdish (Sorani)
Latvian
Macedonian
Meänkieli
Mongolian
Pastu
Northern Sámi
Romani language
Russain
Swedish (Finnish-Swedish and Swedish)
Southern Sámi
Somali
Suryoyo
Tigrinja
Ukrainian
Urdu
Yiddish
English
Dutch
Spanish
Hungarian
Swahili
Portuguese
German
French
Italian
Thai
Vietnamese
Arabic
Hindi
Turkish
Norwegian
Danish
Greek
polish
Estonian
Croatian
Romanian
Bulgarian
Serbian
Lithuanian
Persian
Tagalog
Platform
Mobile Android
Mobile iOS
Browser-based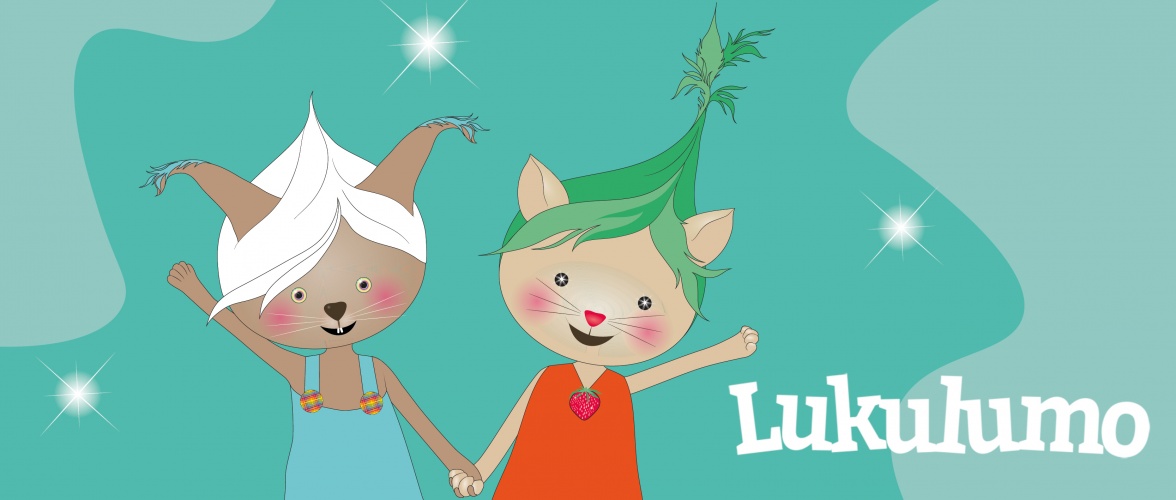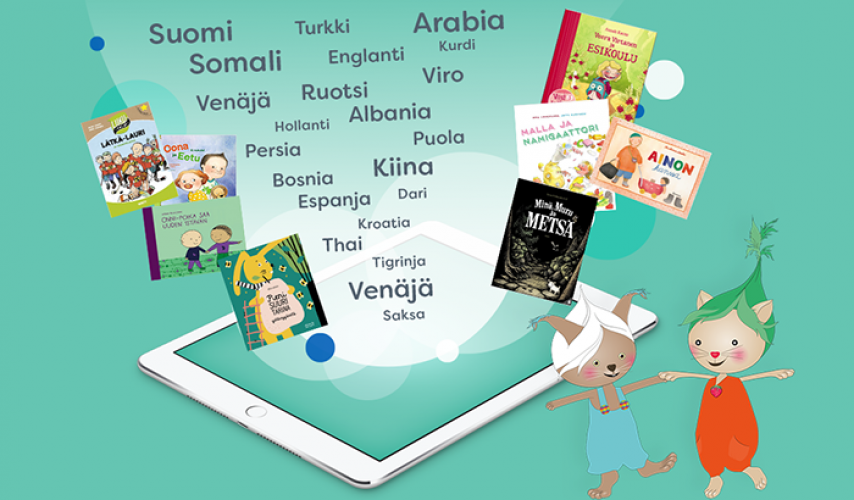 Lukulumo contains a vast selection of picture books the students can listen to in different languages.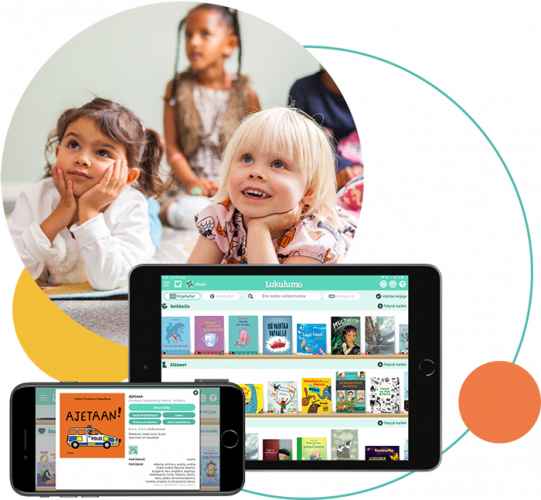 With Lukulumo it's possible to read, view or listen to books - the content combines e-books and audio books.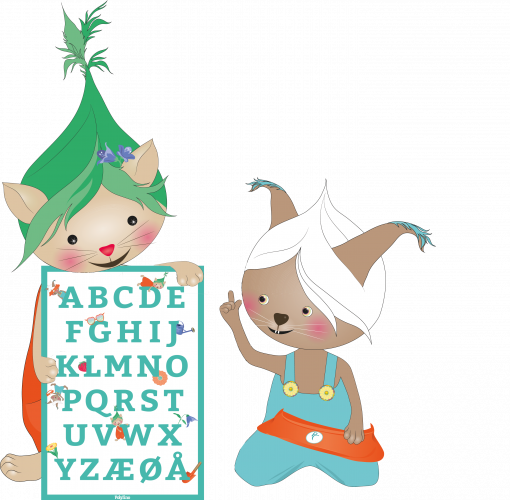 The app supports first language development and literacy skills; and multilingual learning.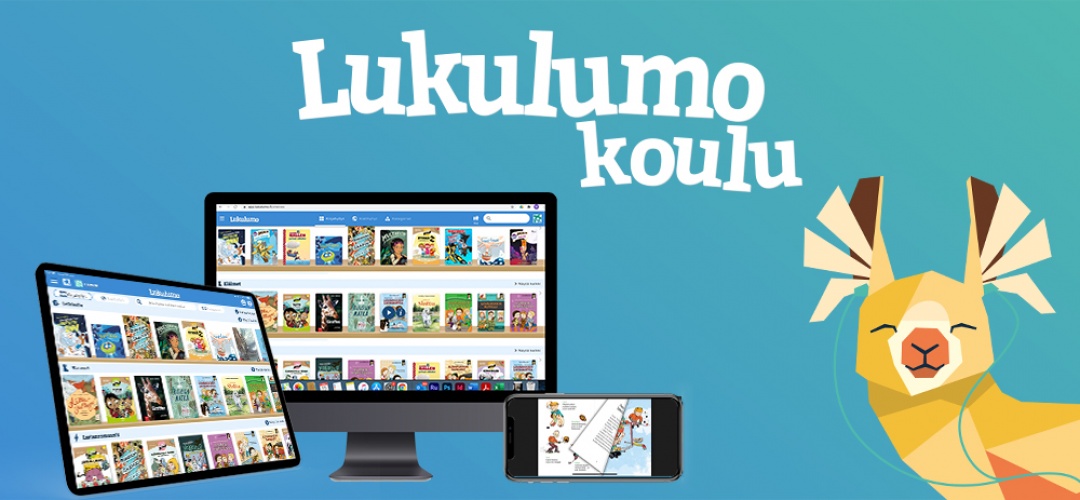 Lukulumo is a library of over 550 books that students can listen to in more than 50 languages.
The pedagogical analysis covers how the product supports learning of the identified skills. The student's role is assessed by four contrary pair parameters, which are selected to cover the most essential aspects on the use of the product.
Lukulumo offers over 550 books and some of them can be listened to in several languages. Even young students can use Lukulumo independently or in a teacher-led manner (teachers are able to assigns books). Students can freely browse the material and also create their own collections. The teachers have good organizational tools available, and they can share bookshelves to other teachers and students.
Lukulumo offers good tools to support reading in different languages, and the students can change the narration language on the fly. You can add bookmarks, and the app shows the books that have been opened most recently. More challenging material can be appointed for the advanced students, and easier books handed over to pupils with disabilities or challenges with reading. The teacher's guide has very good advice on how to teach literacy and support skill development.
Linear
Non-linear/Creative
Learning progress can be highly individual since the teacher can assign books to each student, and the student can also use the app very independently. The teacher's guide offers general tips on how to use Lukulumo in a meaningful way, and this together with the videos found in Youtube, will help the teacher to plan the overall learning process.
Lukulomo allows the learner to make decisions independently when browsing the books. It's up to the reader in what way he or she progresses. The teacher's guide encourages discussing the books together and sharing reading experiences. The teacher tools that allow sharing Bookshelves, make it possible to have school-wide reading resources and collaborative projects.
The following are the high educational quality aspects in this product.
Lukulumo offers plenty of great material on literature, both in text and audio.
The multilingual approach is a great strenght.
The reading experience is fluent and there are some good convenience tools to scaffold the development of reading skills.
The supported learning goals are identified by matching the product with several relevant curricula descriptions on this subject area. The soft skills are definitions of learning goals most relevant for the 21st century. They are formed by taking a reference from different definitions of 21st century skills and Finnish curriculum.
Subject based learning goals
Guide and inspire the student to learn reading skills and practice comprehension skills, and help him to observe his own reading.
Guide the student to observe the meanings and structures of diverse texts and to expand their vocabulary and concepts when observing texts.
Guide the student to seek information in different ways.
Encourages students to take an interest in children's literature, media texts and other texts by creating positive reading experiences. Provide opportunities to satisfy knowledge needs and share reading experiences.
Encourages the student to listen and read literature aimed at children and to choose what they are interested in reading. Encourage them to develop their reading to a hobby, and direct the student to use the library.
Guide the student to appreciate their own language and culture as well as cultural diversity. Introduce and inspire some forms of children's culture and to encourage them to produce their own culture together with others.
Encourage the student to express their experiences, thoughts and opinions and reinforce a positive image of themselves as a producer of texts
Encourages students to expand their selection of texts and read literature aimed at children and young people. Encourage to read and share reading experiences and to active use of the library.
Support the student in building their linguistic and cultural identity and guide them to appreciate different cultures and languages. Create opportunities for the student to get acquainted with the media and culture, and produce their own culture.
Guide the student to improve their reading skills and use text comprehension strategies, as well as to observe and evaluate their own reading.
Encourages the student to develop their language awareness and knowledge of the basic concepts of language, and to guide them to make observations about spoken and written language. Help them see that their own use of language has an effect on the behavior of others.
Encourages students to develop knowledge and interest in literature, media and other texts for children and young people. Provide opportunities to satisfy knowledge needs and share reading experiences, also in multimedia environments.
Soft skills learning goals
Practicing to recognize and express feelings
Encouraging to build new information and visions
Getting familiar with different cultures
Learning about different languages
Supporting student to build their own linguistic and cultural identity
Enabling the growth of positive self-image
Using technology as a part of explorative and creative process
Practicing to find, evaluate and share information
Using technology as a part of explorative process
Practicing to observe spoken and written language
Learning to understand and interpret diverse types of texts
Practicing letters, alphabets and written language
Practicing to use information independently and interactively
Familiarizing with the influences of media and understanding its affordances
Learning the basics of spelling
Building common knowledge of technological solutions and their meaning in everyday life
Using technological resources for finding and applying information
Practicing memorizing skills
Practicing categorization and classification
Practising visual recognition
Learning to notice causal connections
Practicing persistent working
Practicing to take responsibility of one's own learning
Learning to find the joy of learning and new challenges
Creating requirements for creative thinking
Practicing creative thinking
Practicing to use imagination and to be innovative
Practicing to use imagination and to be innovative
Practicing to notice causal connections
Practicing to look things from different perspectives
Encouraging the growth of positive self-image
Learning to build information on top of previously learned
Learning to understand people, surroundings and phenomenons around us
Practicing logical reasoning to understand and interpret information in different forms