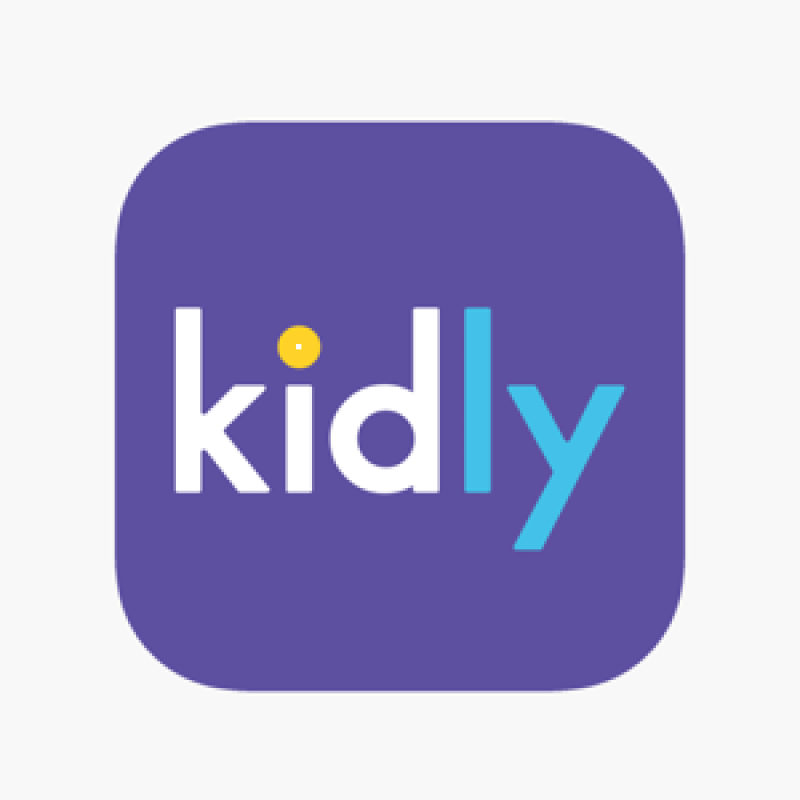 Kidly
Kidly Yayıncılık ve Pazarlama AŞ
Kidly is a reading platform offering kids fun and educational illustrated stories.
Kidly is a mobile app where user can access illustrated and read aloud stories for kids that cultivate a love of reading.
Suitable for preschoolers, school-age kids and tweens, Kidly stories are selected with great care, reviewed by psychologists, and published ad-free for children safety.
The Kidly Library, containing stories written by talented authors of children's literature you'll only find on Kidly, and Kidly Originals stories, expands each week with new additions!
Age groups
Preschool
Elementary
Middle school
Languages
English
Spanish
Turkish
Brazilian Portuguese
Platform
Mobile Android
Mobile iOS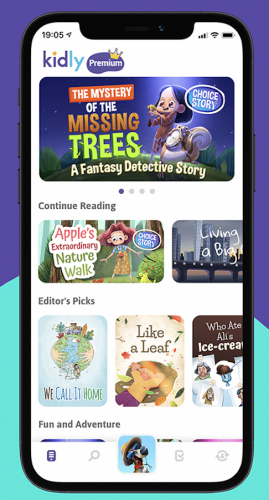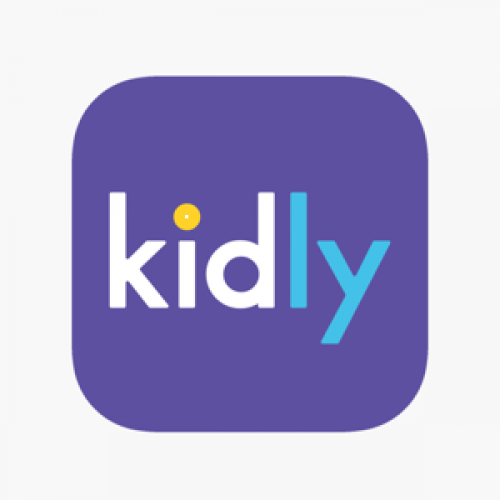 The pedagogical analysis covers how the product supports learning of the identified skills. The student's role is assessed by four contrary pair parameters, which are selected to cover the most essential aspects on the use of the product.
Kidly supports the active role of users: children get to influence their own reading progress by exploring different stories and by picking books they like. Kidly's user interface is well-designed and suitable for the age group encouraging children to use Kidly. The stories are colourful and have interesting titles that inspire children to read further. The badges and characters are fun and can motivate kids to read more stories and keep using the app.
Learning happens through reading or listening stories. Children acquire new knowledge by immersing in the world of imagination. This is a lovely way to teach children about the world and about themselves. Learning can be seen as a byproduct of exploring interesting stories.
Linear
Non-linear/Creative
One of the biggest strengths of Kidly is that it gives users a lot of freedom. Children can pick the stories they like the best but Kidly also suggests new books based on the books you have read. Children are able to decide where, when, what and how often they read (with the parent's permission). They can keep reading the stories they enjoy over and over again or find new interesting content. This is a nice way to motivate children develop good reading habits.
In Kidly, the learning process is fairly individual which suits the purpose. Children are allowed to create their own reading journeys. Because there is no interaction between other users, Kidly is very safe for children to use. From a parents' point of view this is a big advantage.
The following are the high educational quality aspects in this product.
Kidly has a library of engaging and beautifully illustrated stories for kids.
Kidly is safe and easy to use for young kids.
The supported learning goals are identified by matching the product with several relevant curricula descriptions on this subject area. The soft skills are definitions of learning goals most relevant for the 21st century. They are formed by taking a reference from different definitions of 21st century skills and Finnish curriculum.
Subject based learning goals
Listening to and discussing a wide range of poems, stories and non-fiction at a level beyond that at which they can read independently.
Reading books that are structured in different ways and reading for a range of purposes.
Becoming increasingly familiar with and retelling a wider range of stories, fairy stories and traditional tales.
Being encouraged to link what they read or hear read to their own experiences.
Becoming very familiar with key stories, fairy stories and traditional tales, retelling them and considering their particular characteristics.
Increasing their familiarity with a wide range of books, including fairy stories, myths and legends, and retelling some of these orally.
Understand books by checking that the text makes sense to them as they read and correcting inaccurate reading.
Understand books by predicting what might happen on the basis of what has been read so far.
Being introduced to non-fiction books that are structured in different ways.
Increasing their familiarity with a wide range of books, including myths, legends and traditional stories, modern fiction, fiction from our literary heritage, and books from other cultures and traditions.
Understand books by drawing on what they already know or on background information and vocabulary provided by the teacher.
Soft skills learning goals
Practicing to observe spoken and written language
Practicing letters, alphabets and written language
Learning the basics of spelling
Encouraging to build new information and visions
Learning to know and respect human rights
Learning to face respectfully people and follow the good manners
Learning to understand people, surroundings and phenomenons around us