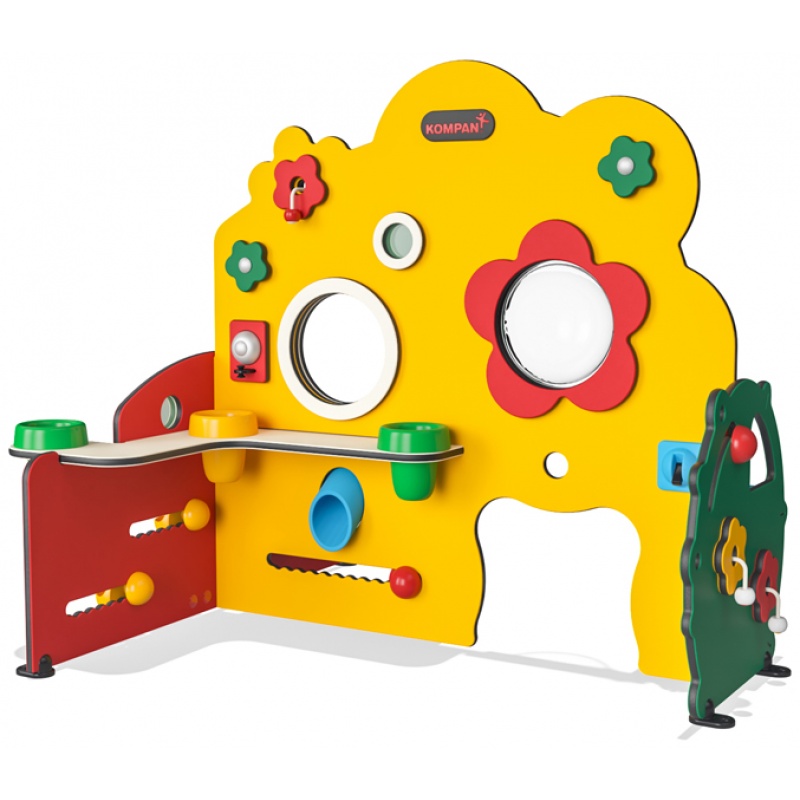 Green House and Florist
Learning material for outdoor play with playground equipment
Green House and Florist playground equipment spur role and construction play. The friendly flowers, clovers and birds support the decorative feeling of an organic factory. The unit invites numerous play activities such as peek-a-boo, exploration of tubes, pots, side tables and other elements. The equipment is supported by a Play Book, which tells the parents and educators about the possible uses of the equipment, gives examples of games which can be played and shows, how children of different ages can enjoy the possibilities the equipment offers.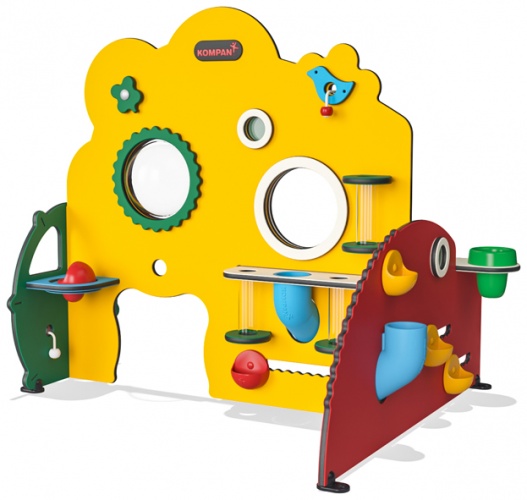 Green House and Florist offers plenty of possibilities for role and construction play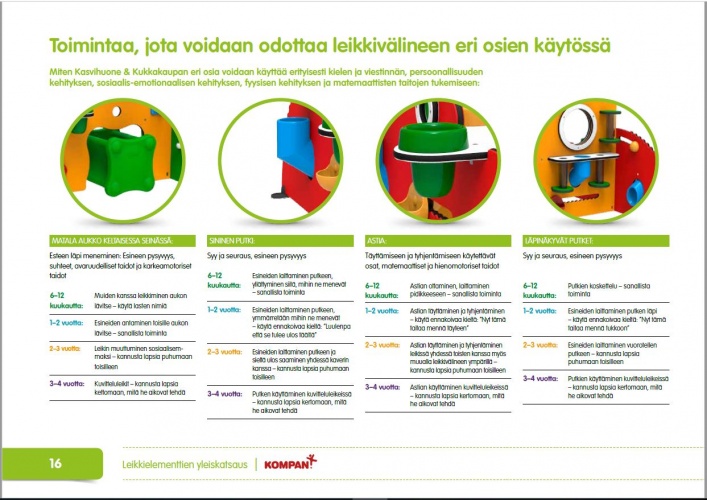 The material gives information on child development and behavior.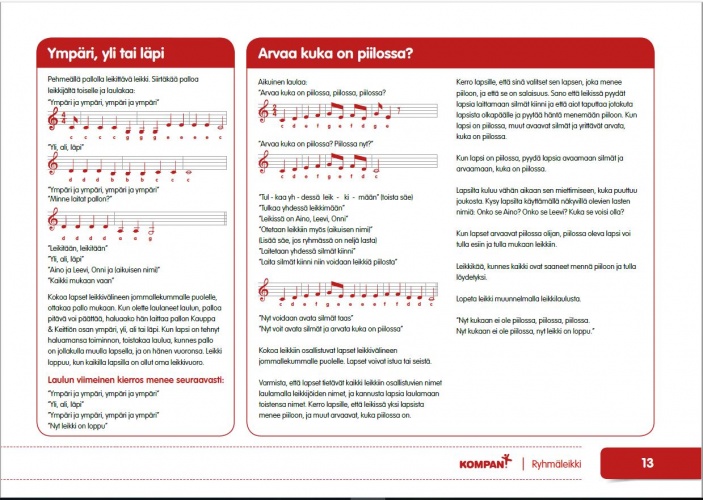 The Play Book also has songs and rhymes.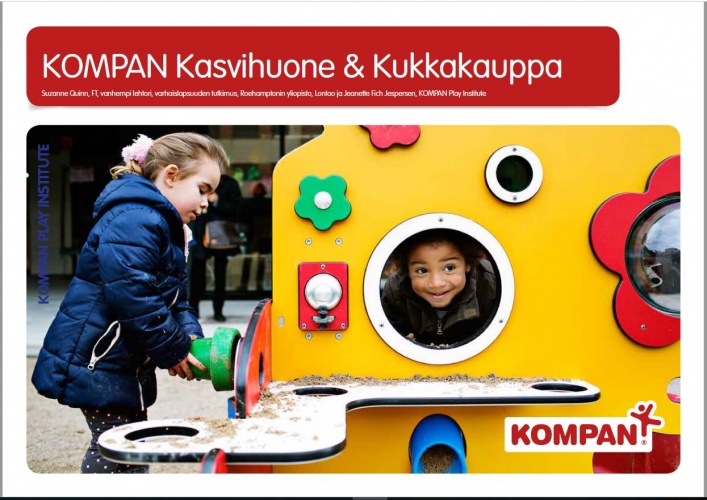 The pedagogical analysis covers how the product supports learning of the identified skills. The student's role is assessed by four contrary pair parameters, which are selected to cover the most essential aspects on the use of the product.
Green House and Florist lets the child actively explore the possibilities and invent games and play activities.
The activities in the Play Book are designed to be age-appropriate and allow the educator to guide the child's focus to things, which they should practice to find new visions and skills.
Linear
Non-linear/Creative
Green House and Florist offers plenty of chances for child-led free play and the Play Book gives examples for playful, age-appropriate games and activities which the educator can lead.
The equipment supports both individual play and playing together with others. The Play Book has plenty of activities for collaborative play, but also support for guiding an individual child in their play.
The following are the high educational quality aspects in this product.
Green House and Florist Play Book offers relevant information about child development and how to support it with the use of the playground equipment.
The materials encourage the child for both individual and collaborative play.
The material and the equipment allow practicing both broad-based competences and for example mathematical thinking.