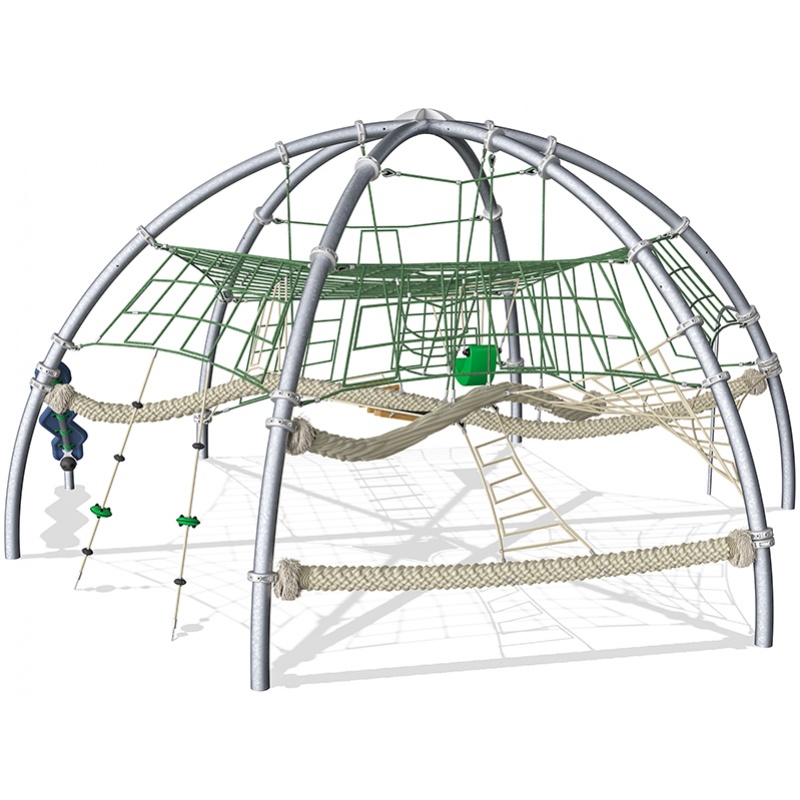 EXPLORER DOME
Explorer Dome lesson materials teach mathematics through physical activities.
Explorer Dome playground equipment comes with lesson plan materials for teaching mathematics. The material includes assignments for doing measurements and calculations by exploring the equipment and its possibilities. The tasks mix physical activities with mathematical problem-solving.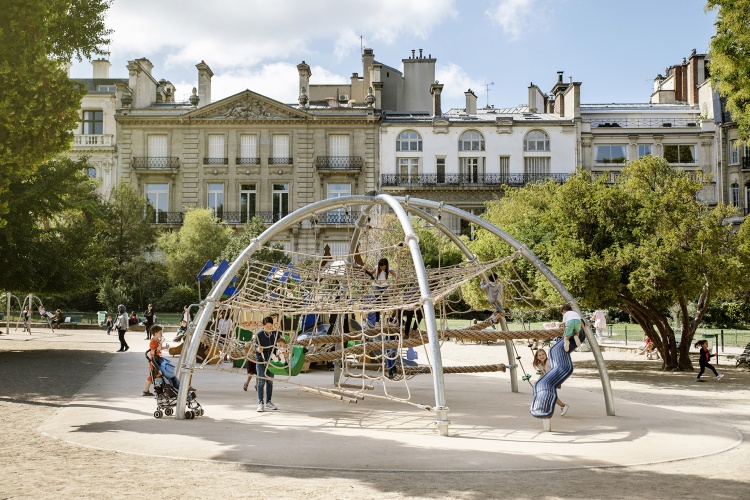 Rope climbing equipment is a natural match for many experiments and demonstrations of math problems.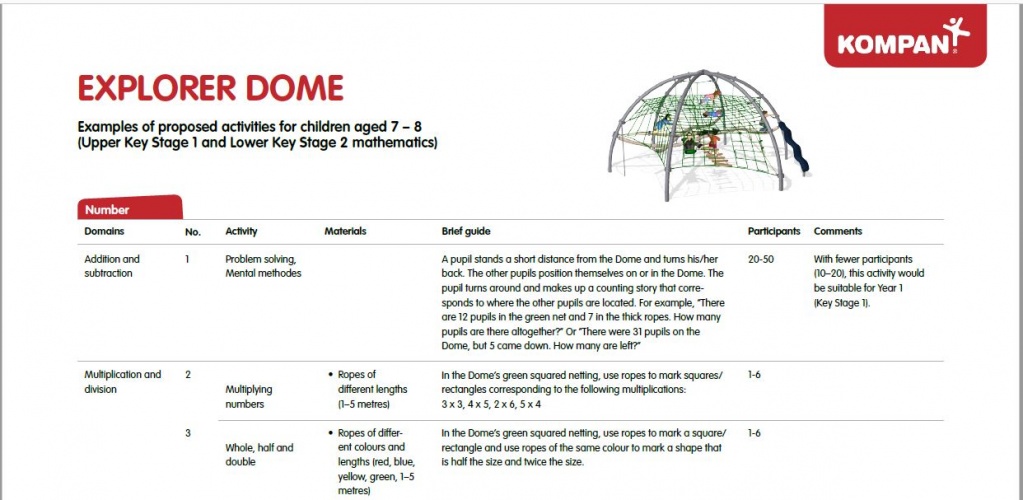 The learning material is easy to take into use and have an active learning moment outside.
The following are the high educational quality aspects in this product.
The learning materials combine physical activities with doing measurements and mathematical problem solving
The assignments are done in groups and have roles for students with different physical capabilities.
Explorer Dome activities are easy to take as a part of a lesson.