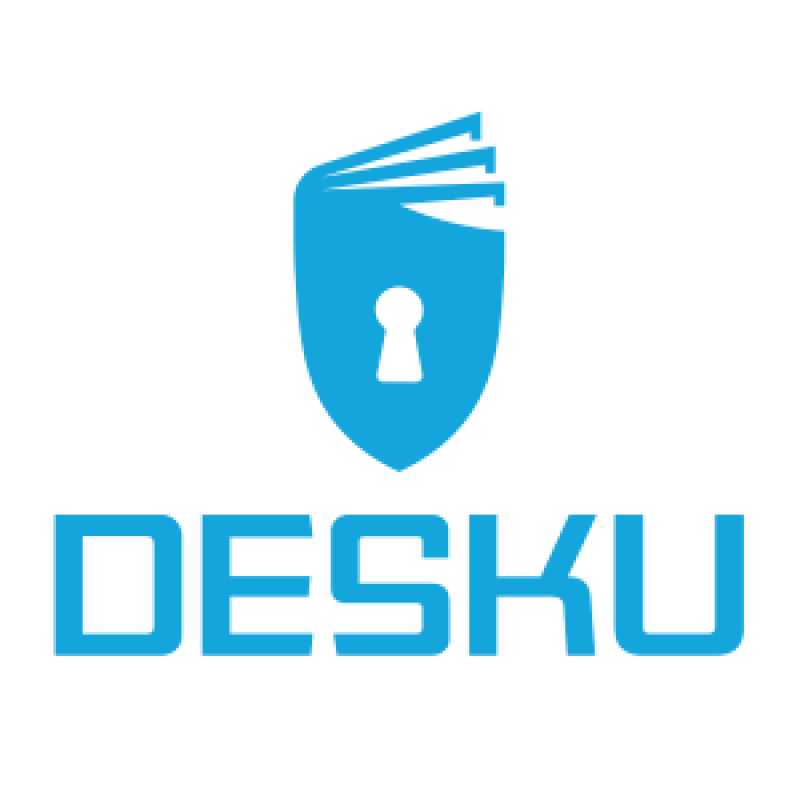 Desku
Desku is a single sign-on system for commonly used e-learning services.
Desku is a personalized e-desk for teachers and students. It offers teachers and students easy access to multiple e-learning services. It supports most of the common educational services, such as Google Suite for Education, Office 365, Wilma, Opentunti, Edustore and all services supporting Mpass. Teachers can easily share links to their students. Desku helps everyday schoolwork as it collects several services to one place and frees time for teaching and learning.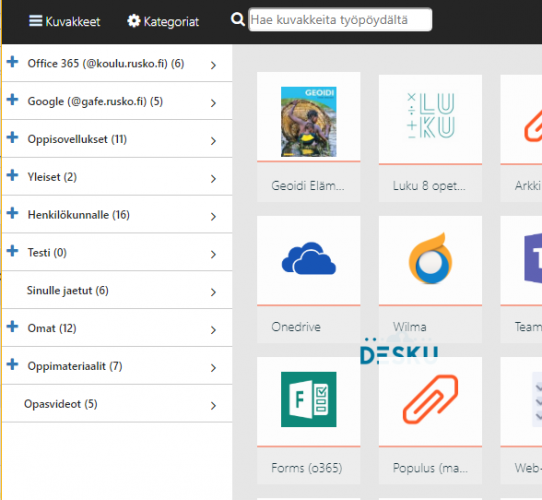 Desku offers a single sign-on system which supports the most commonly used services in schools.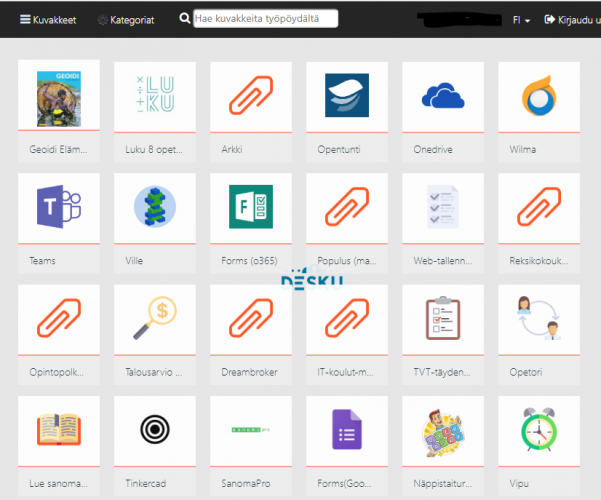 All services can be collected to the Desku desk top for easy access.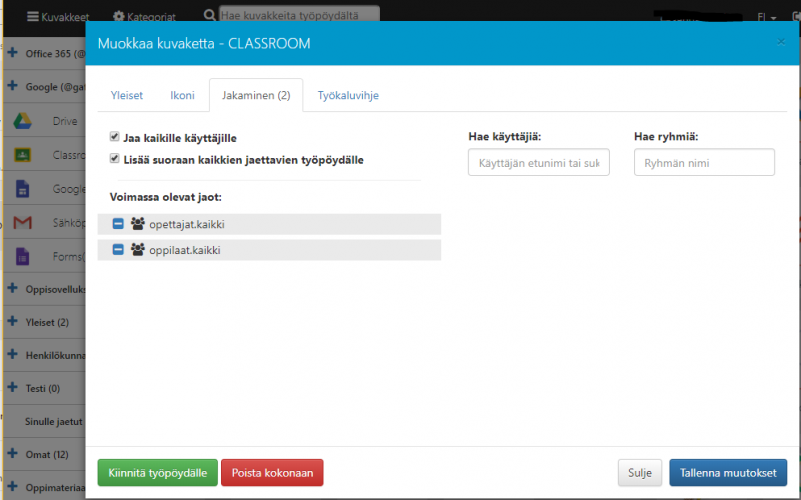 The school administrator can easily manage and set up the services for all teachers and students.
The following are the high educational quality aspects in this product.
Desku saves time for both teachers and students since the single sign on system facilitates launching programs easily without having to fill in credentials every time.
Desku is simple and easy-to-use. The organization purchasing Desku will set it up, which requires no additional work from the teachers.
Teachers can add links and, for example, learning materials to Desku and easily share them with their students.