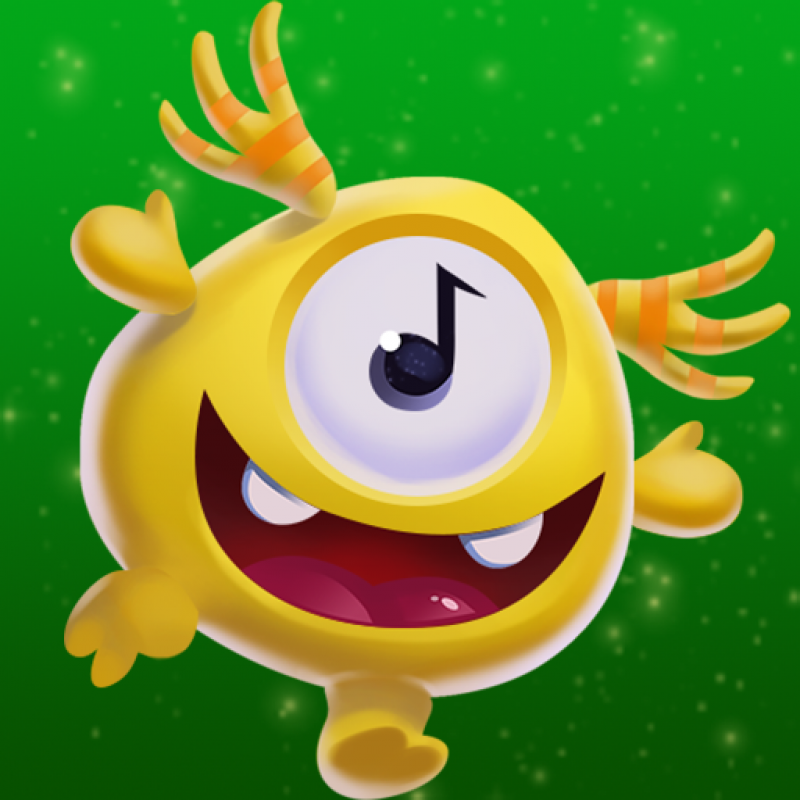 Big Ear
Big Ear is a game for learning about music and practicing aural memory
In Big Ear the player solves musical puzzles and constructs popular songs. Through the game they will explore melody, harmony and rhythm, as well as different instruments and genres of music. It is also possible to make your own tunes and use them as musical messages or ringtones.
Platform
Mobile Android
Mobile iOS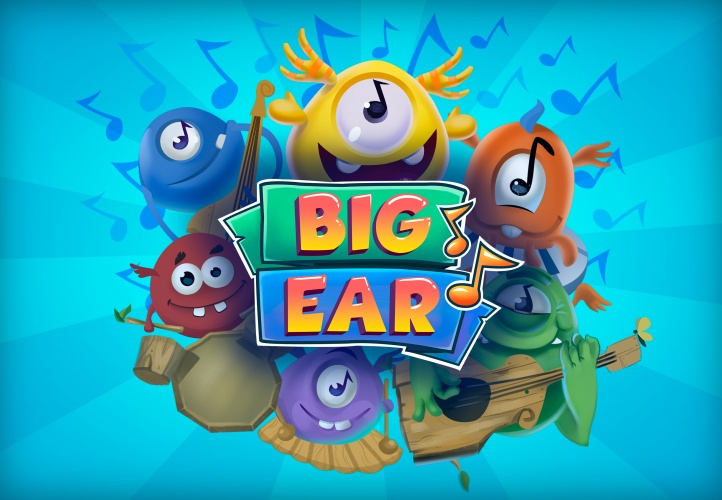 Big ear offers plenty of instruments and interesting characters to play with
The pedagogical analysis covers how the product supports learning of the identified skills. The student's role is assessed by four contrary pair parameters, which are selected to cover the most essential aspects on the use of the product.
Learning by solving problems and experimenting is pedagogically well justified way to learn music through fun activities.
The solution focuses on drilling the aural memory. The learning goal is at the core of all activities, which is a great benefit. Chance to create your own songs and experiment with instruments enables creative use.
Linear
Non-linear/Creative
The player may choose the songs and instruments which interest them, but the musical skills are taught in a progressive and linear manner.
The game is for single play and the player can progress in their own pace. However, there is a chance to share musical creations.
The following are the high educational quality aspects in this product.
Big Ear Game teaches listening and aural memory in a fun way.
The game is fun and casual and teaches you in a subtle manner
The game looks polished and has good feedbacks
Manipulation of the music blocks offers a tactile and playful experience
Chance to create your own short music pieces allows self-expression and enjoyment for a long time
The supported learning goals are identified by matching the product with several relevant curricula descriptions on this subject area. The soft skills are definitions of learning goals most relevant for the 21st century. They are formed by taking a reference from different definitions of 21st century skills and Finnish curriculum.
Subject based learning goals
Experiment with, create, select and combine sounds using the inter-related dimensions of music.
Listen with attention to detail and recall sounds with increasing aural memory.
Understand and explore how music is created, produced and communicated, including through the inter-related dimensions: pitch, duration, dynamics, tempo, timbre, texture, structure and appropriate musical notations.
Soft skills learning goals
Using technology as a part of explorative and creative process
Practicing logical reasoning to understand and interpret information in different forms
Experiencing and exploring sounds and music from different sources
Understanding concepts of music and familiarizing with different notations
Developing problem solving skills
Creating requirements for creative thinking
Practicing to improvise
Practicing to use imagination and to be innovative
Practicing to use arts as a way to express
Practicing categorization and classification
Practicing to notice causal connections
Learning to combine information to find new innovations
Using technology to express one's emotions and experiences