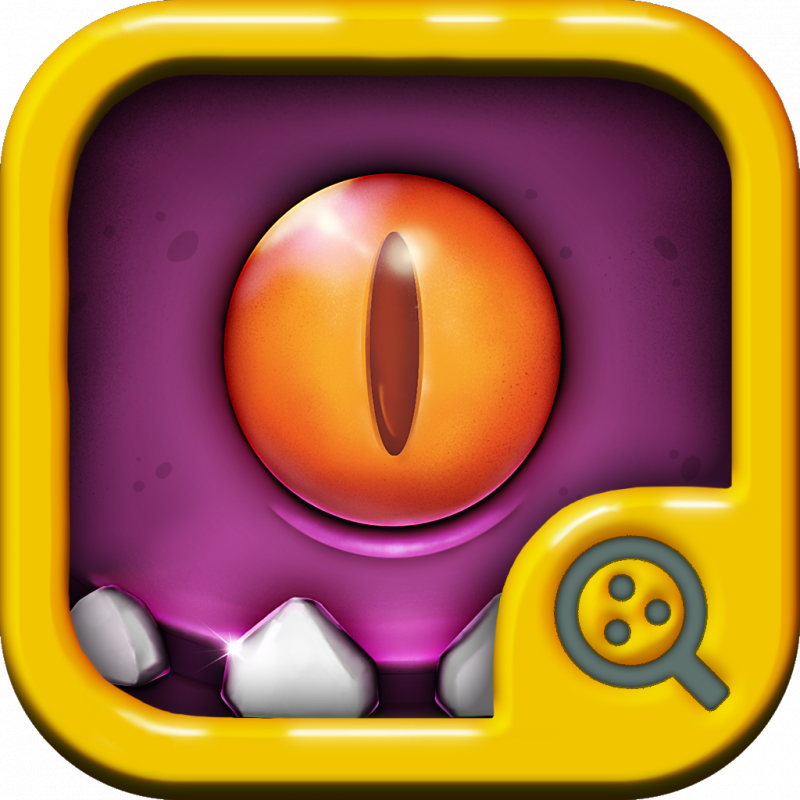 Antidote
A strategy game based on real cellular biology.
Antidote is a casual game for informal learning. It uses a tower defense game play to tell about the immune and defense system of the body. The game is for players who enjoy challenge and puzzle solving. At the same time, it shows how the cells in the body function in relation to others. The player must use the cells of the human immune system to defend a stem cell from attacking viruses and bacteria. Players will understand the role of white cells, stem cells, antibiotics and vaccines in the fight against pneumonia, super bacteria and more in a gamified and memorable environment.
Age groups
Elementary
Middle school
High School
Price
Free with in-app-purchases
Platform
Mobile Android
Mobile iOS
Price
Free with in-app-purchases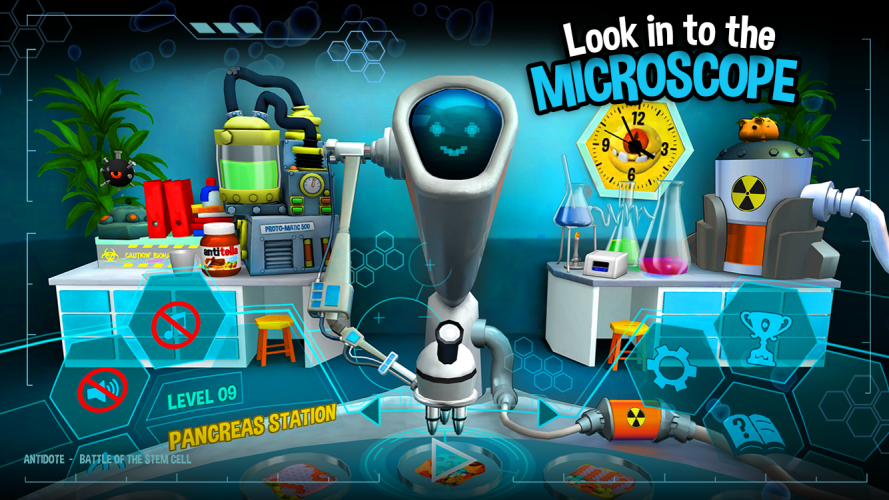 In Antidote the player is looking at the human body in a cellular level.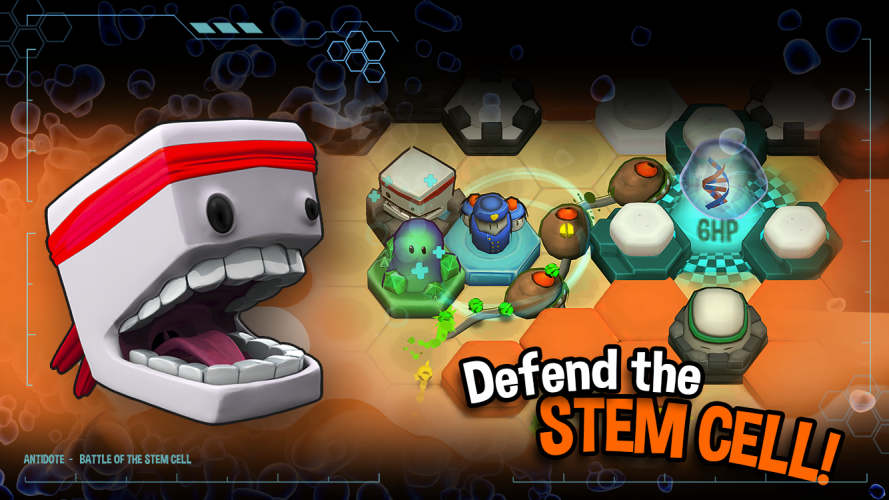 Performing well in the game requires understanding what different cells do in your body.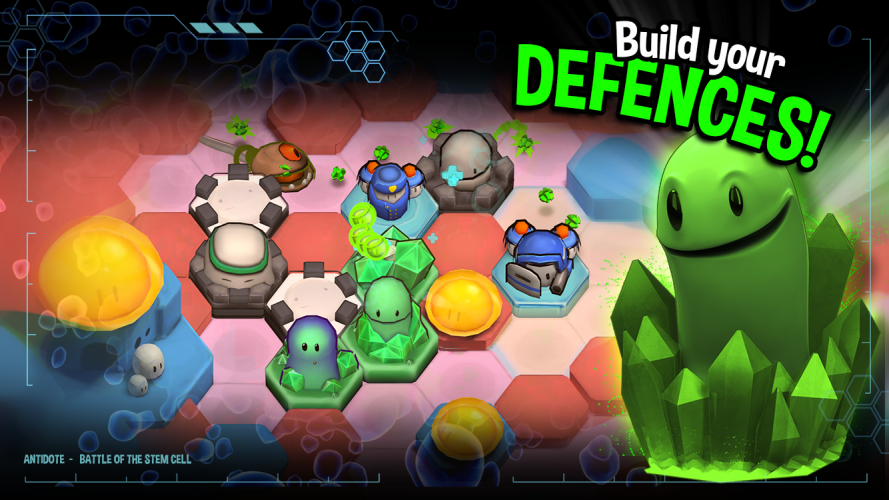 The cells have different roles and functions in the game, and their function in your body is also explained in the game.
The player encounters bacteria and viruses and learns the differences between them through the game.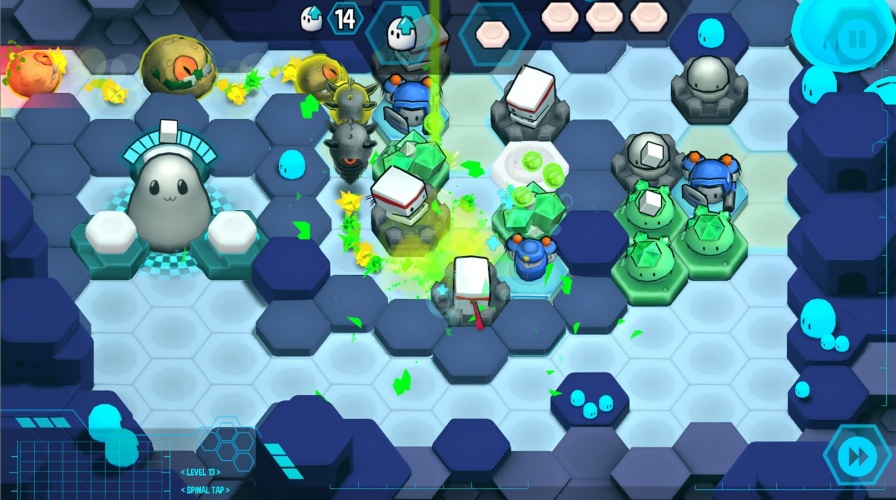 The game is an engaging and strategic tower defence game that offers challenge even for experienced gamers.
The pedagogical analysis covers how the product supports learning of the identified skills. The student's role is assessed by four contrary pair parameters, which are selected to cover the most essential aspects on the use of the product.
The following are the high educational quality aspects in this product.
Product uses scaffolding effectively to build user self-efficacy toward solving problem-based tasks. Learning goals are well-integrated into engaging side of gameplay.
The supported learning goals are identified by matching the product with several relevant curricula descriptions on this subject area. The soft skills are definitions of learning goals most relevant for the 21st century. They are formed by taking a reference from different definitions of 21st century skills and Finnish curriculum.
Subject based learning goals
Practicing to understand how different cells work and what's their meaning.
Practicing to understand how cells protect the body from bacteria and viruses.
Practicing to understand how bacteria and viruses effect to cells.
Soft skills learning goals
Learning to acquire, modify and produce information in different forms
Practicing persistent working
Practicing strategic thinking
Developing problem solving skills
Practicing to notice causal connections
Encouraging the growth of positive self-image
Learning to face failures and disappointments
Encouraging to build new information and visions
Learning to combine information to find new innovations