STEAM Educational Kits Market Study Starts in April
April 1, 2019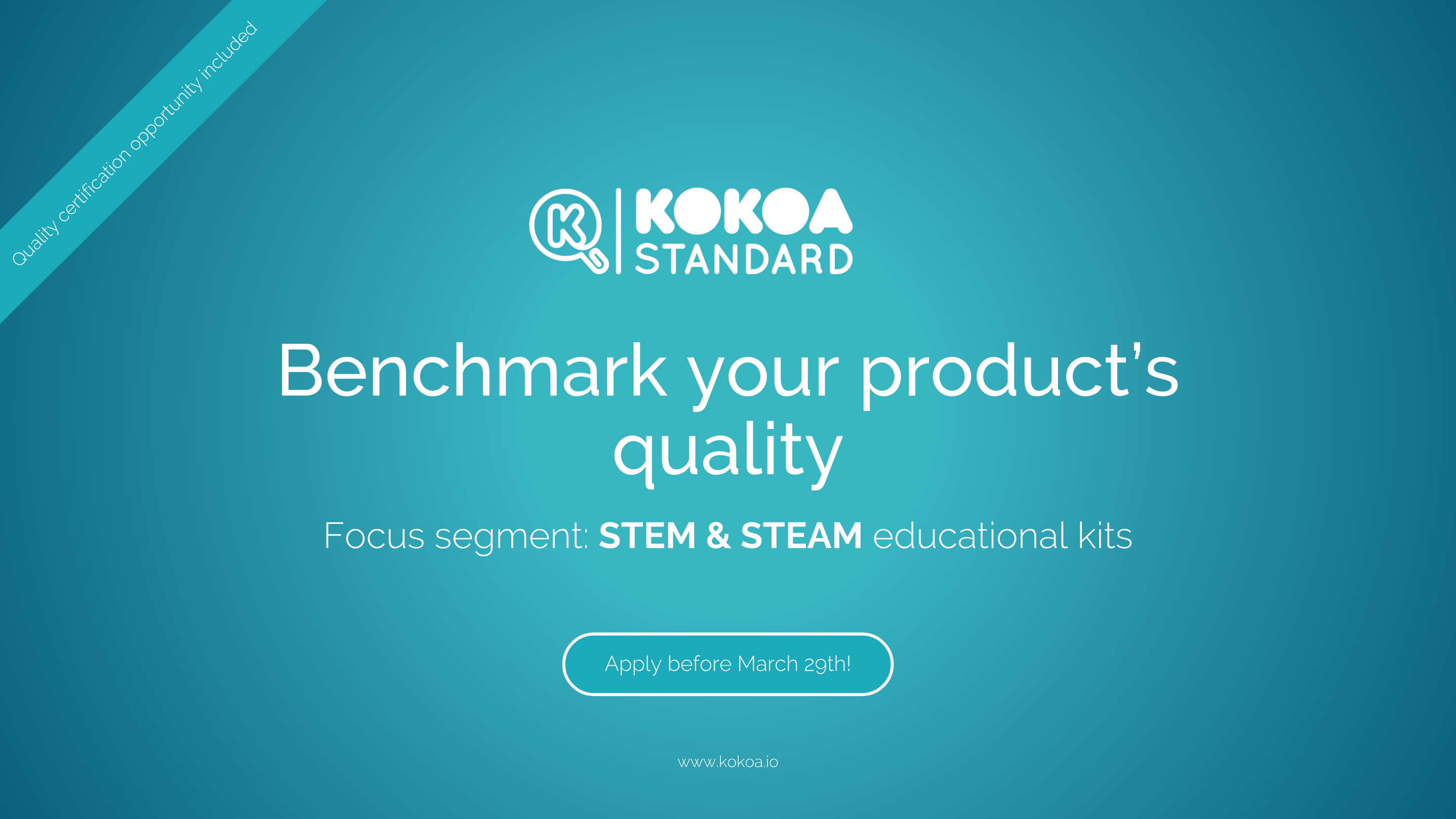 Kokoa has launched a new cyclical Market Study concept, the first study starting in April. This first market study focuses on STEAM Educational Kits.  10+ products have been submitted to be assessed with our evaluation method and to be benmarked against each other with respect to their pedagogy, curriculum alignment and usability.
Participation in the study allows companies to get evidence of their product's learning impact and to see how it ranks against competitors. 
The evaluations are conducted in April and the results will be presented on May 15th.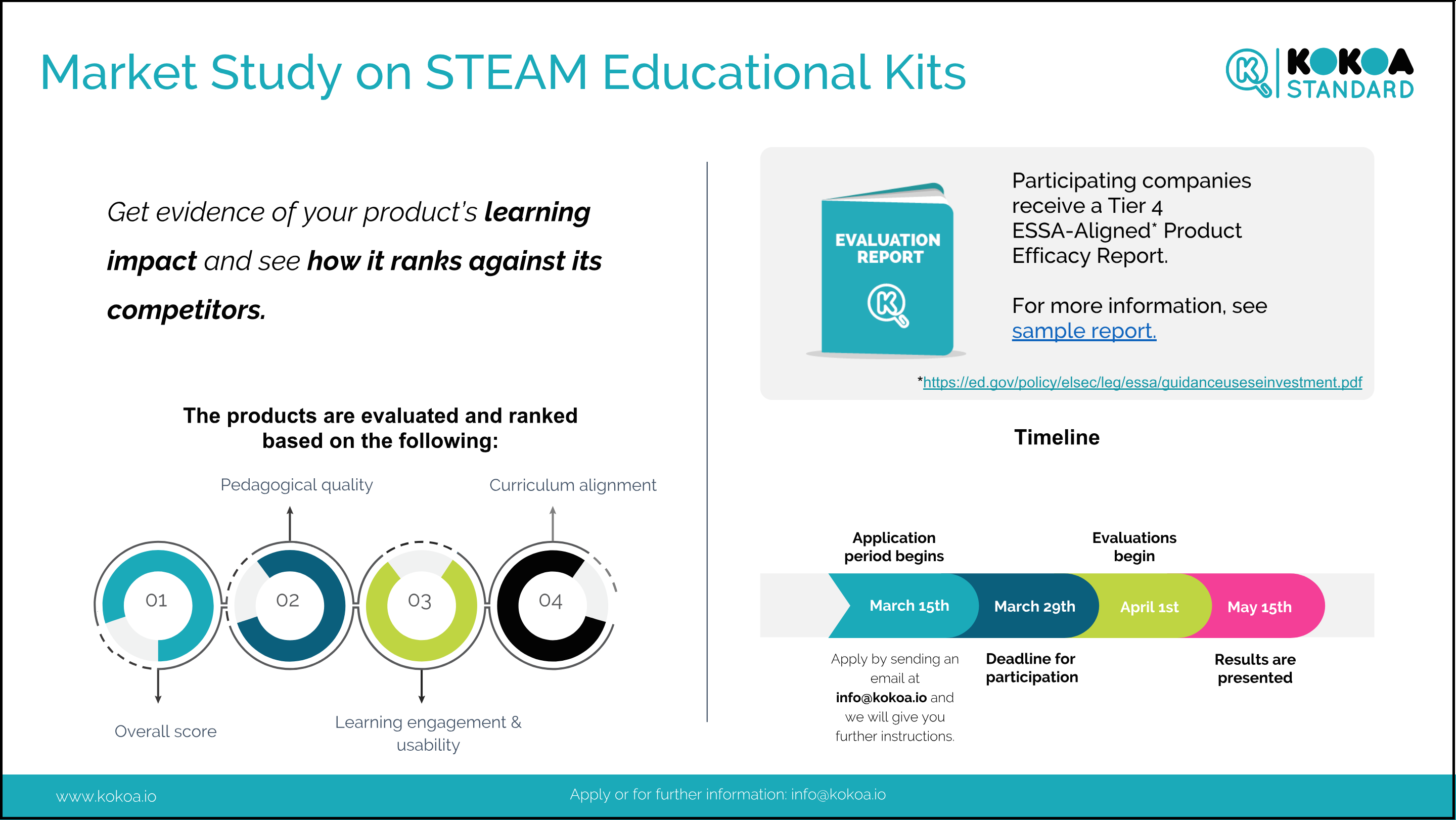 Buyers love to see a product's data, analysis, and impact summary and understand how it ranks against its competitors. As every participating product is evaluated using Kokoa Standard method, the Kokoa Certificate is issued to all products that meet the science-based standard.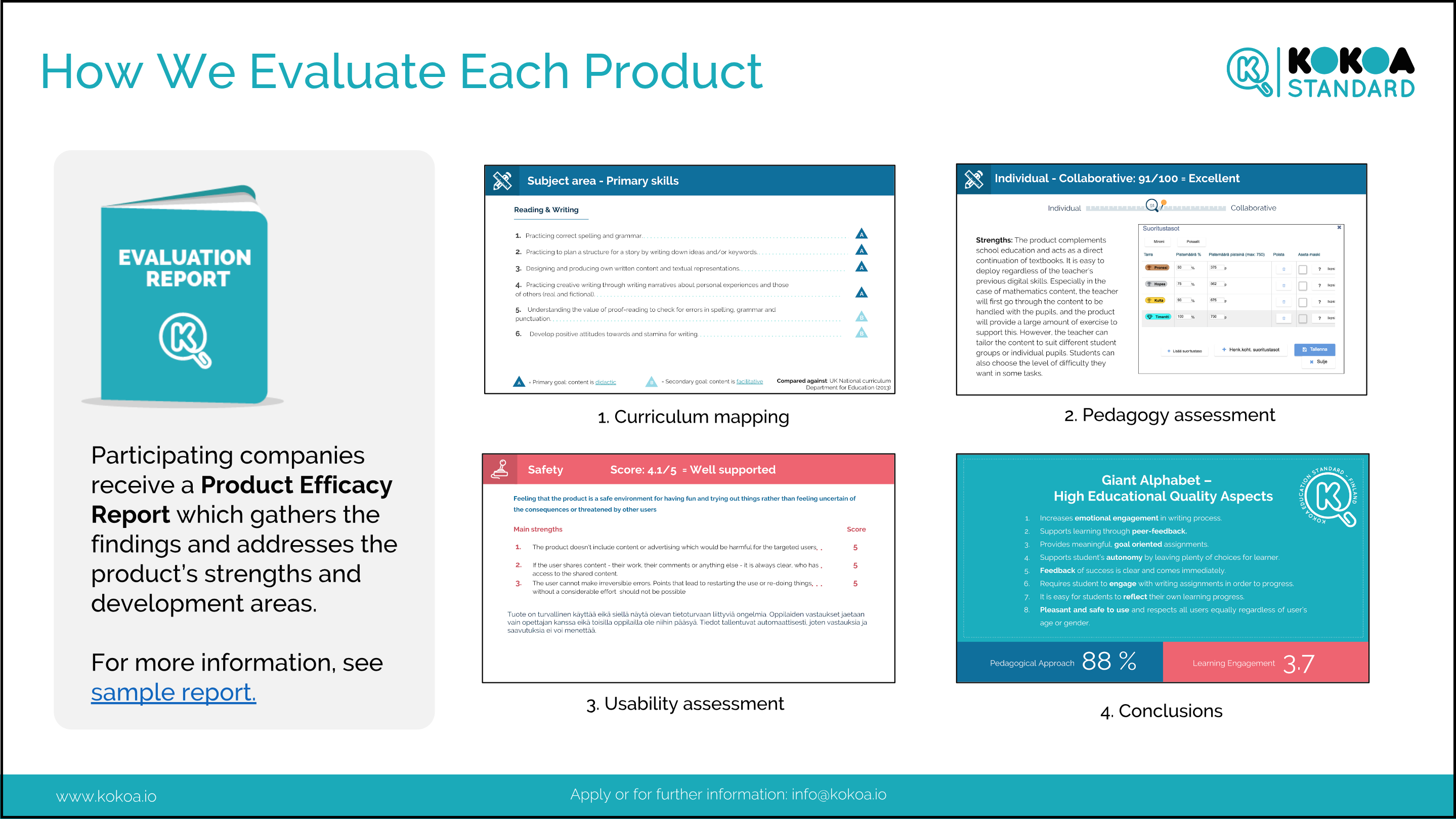 The products are left anonymous in the rankings, but the categories' top-ranking products are named. Each participant can see how their own product ranks in different categories.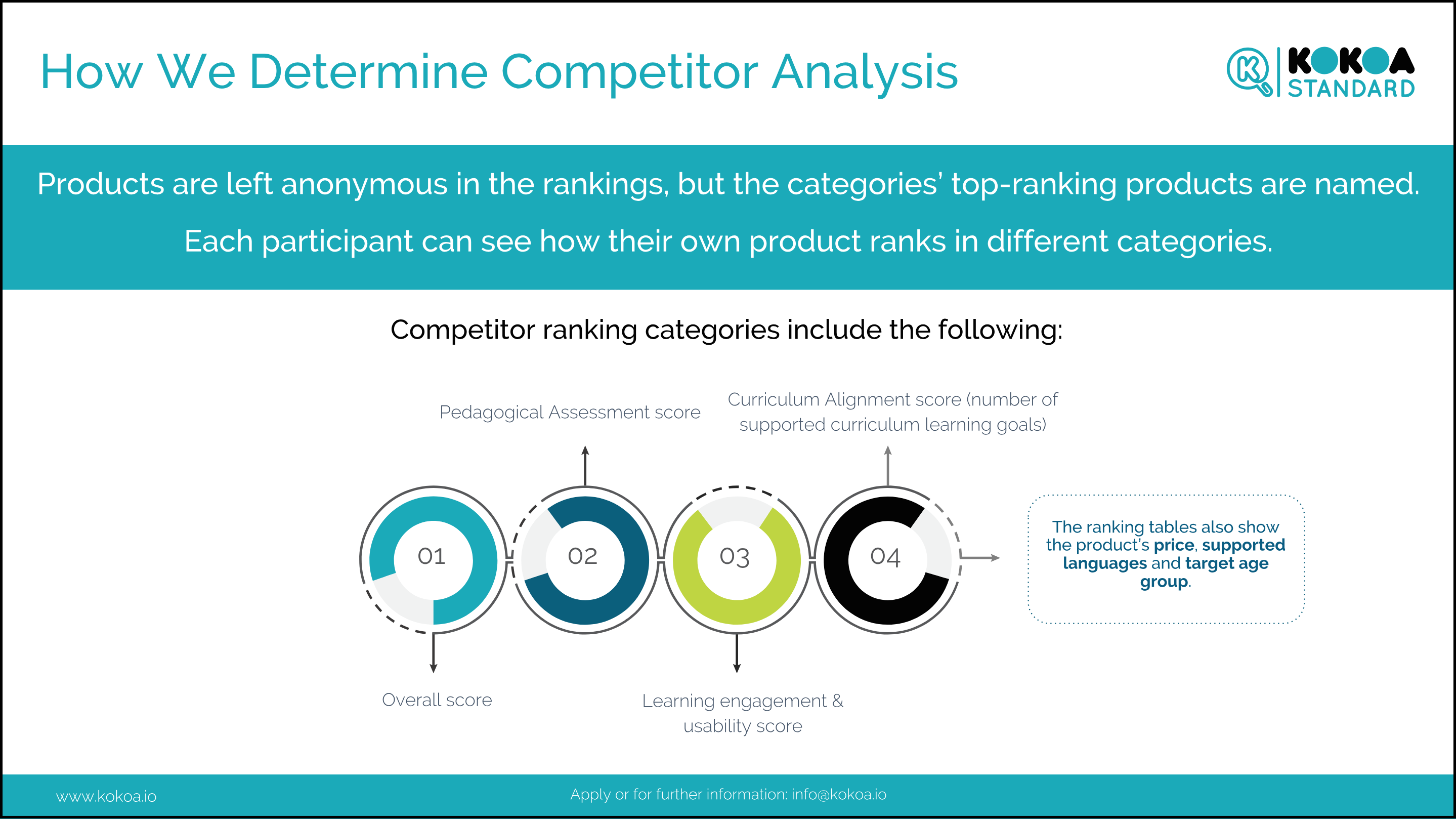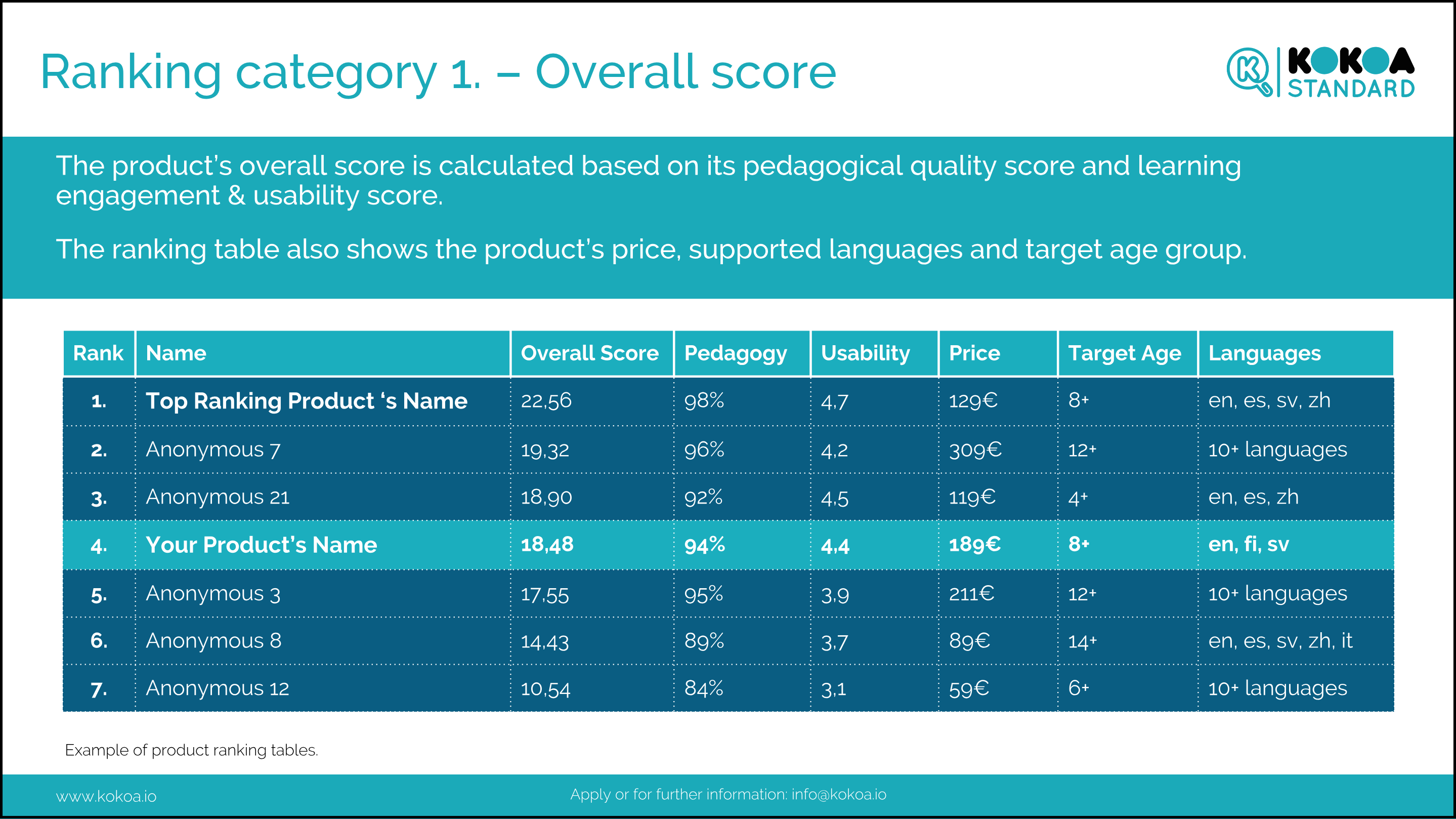 The STEAM Educational Kits batch will be followed by a Market Study focusing on Language Learning products. The application period for the study starts in April. If you're interested in enrolling your product or would like to know more, contact us at info@kokoa.io.