Finnish National Agency for Education & EAF: New Criteria for Digital Learning Solutions 2021
December 1, 2021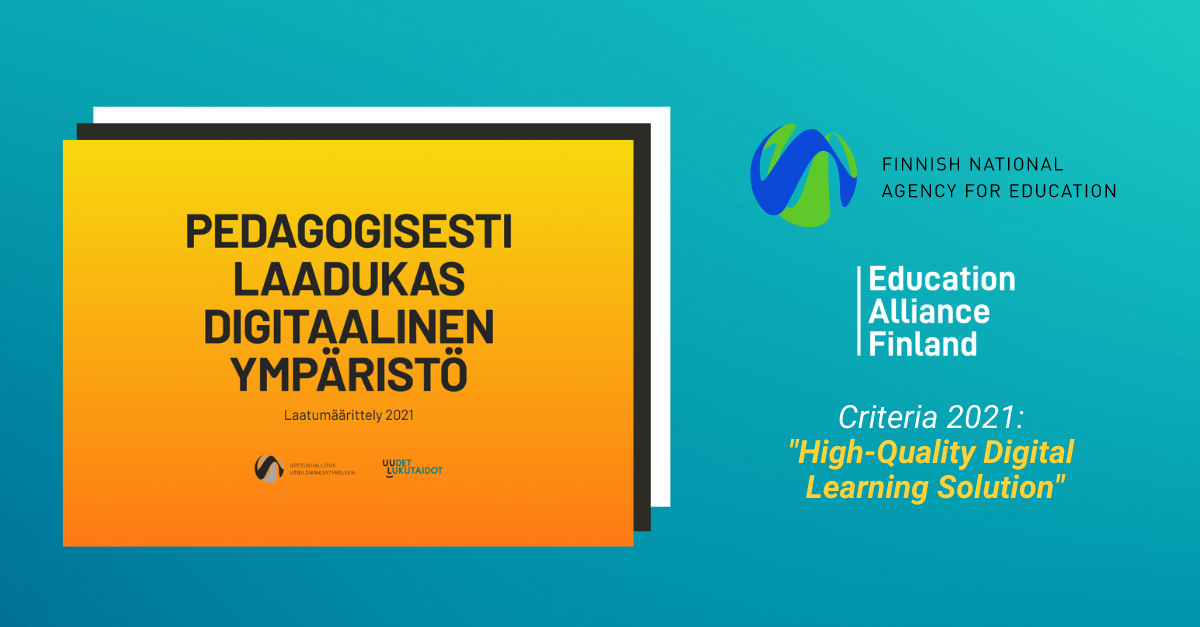 The Finnish National Agency for Education (OPH) has just published a new guideline and quality standard for digital learning environments. Education Alliance Finland had the honor of creating the quality criteria in collaboration with the agency.
The criteria is linked to EAF's standard EdTech evaluation work and parameters, and Finland's National Curriculum provided a main guideline for the work. The document includes sections for Early Childhood Education solutions and Primary & Secondary Education Solutions. 
The Finnish government saw the need for the criteria since there are more and more digital services and online learning platforms available for educational providers; it's important to make sure they are pedagogically of high-quality, and work effortlessly for the users.
This document provides concrete guidance for municipalities and schools when selecting and purchasing learning solutions. Also, since teachers usually have existing technology in the classroom, it's crucial they learn to utilize EdTech in a way that it improves learning outcomes and student engagement.
Additionally, for EdTech developers who operate in the Finnish market, the guideline can be a helpful source to get validation for the product's suitability for Finnish kindergartens and schools.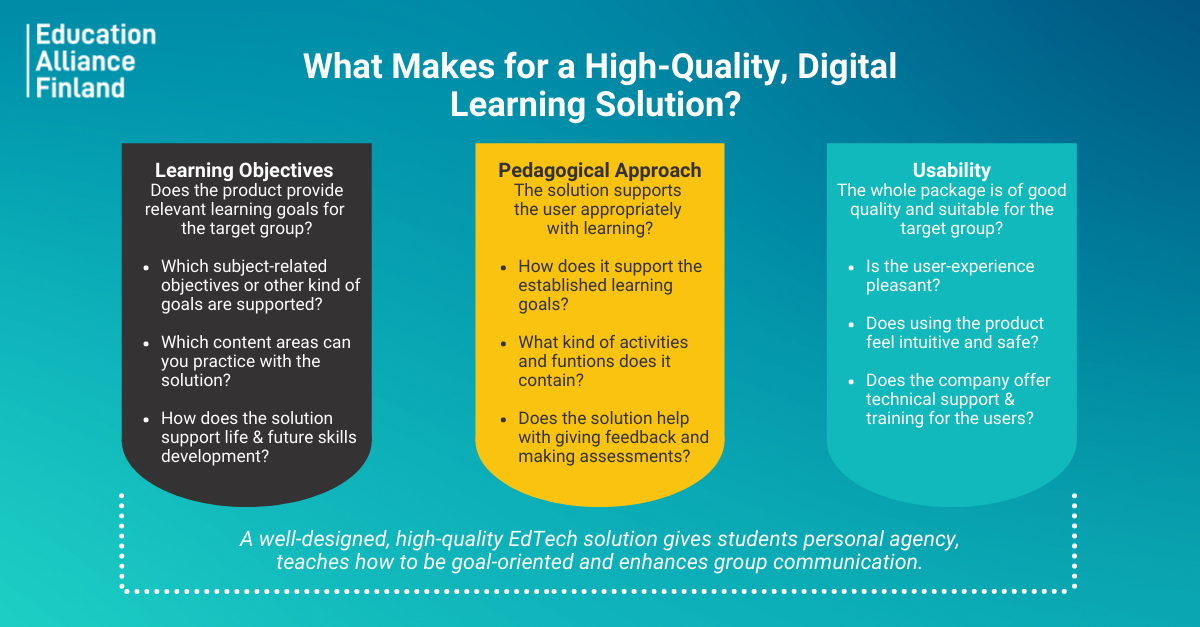 The criteria is currently available only in Finnish and Swedish, but its main topics are the following ones:
Primary School Solutions
Collaborative and individual learning
Creative and self-expressive learning
Active and exploratory learning
Learning to learn
Early Childhood Education Solutions
Community learning
Play and creativity
Active and exploratory learning
You can download the full document "Criteria 2021: High-Quality Digital Learning Solution" (Pedagogisesti laadukas digitaalinen ympäristö) here:
https://uudetlukutaidot.fi/tuki-ja-julkaisut/pedagogisesti-laadukas-digi...
Contact us directly, if you'd like to know more about our collaboration with the Finnish National Agency for Education or are hoping to find new resources for improving your digital learning solution!